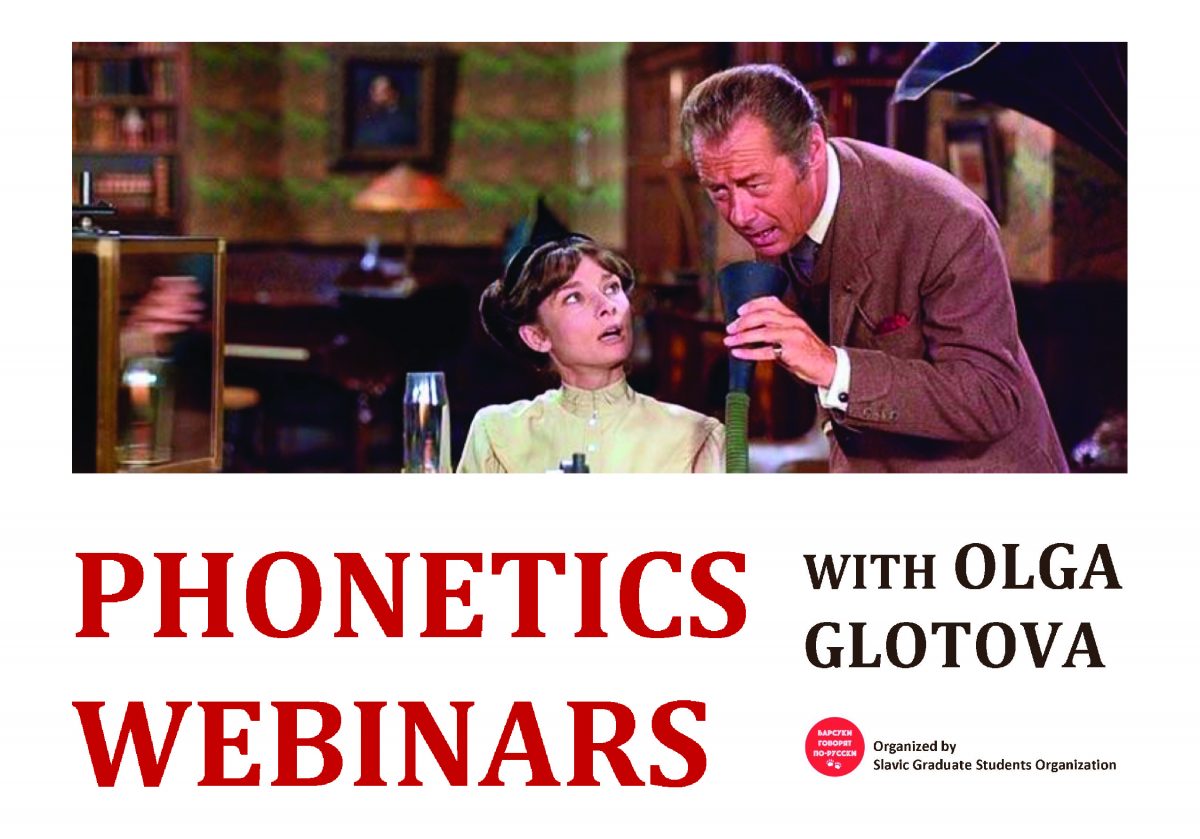 Slavic GSO invites graduate students, faculty and Russian Flagship program tutors to join the series of webinars on Russian and English phonetics led by the phonetics expert Olga Glotova.
Olga has taught at the Saint Petersburg State University, Bard Smolny program, CIEE, Indiana and Middlebury summer programs, and holds an International Phonetic Association Certificate of Proficiency in English Phonetics.
The webinars will focus on teaching Russian phonetics and pronunciation.