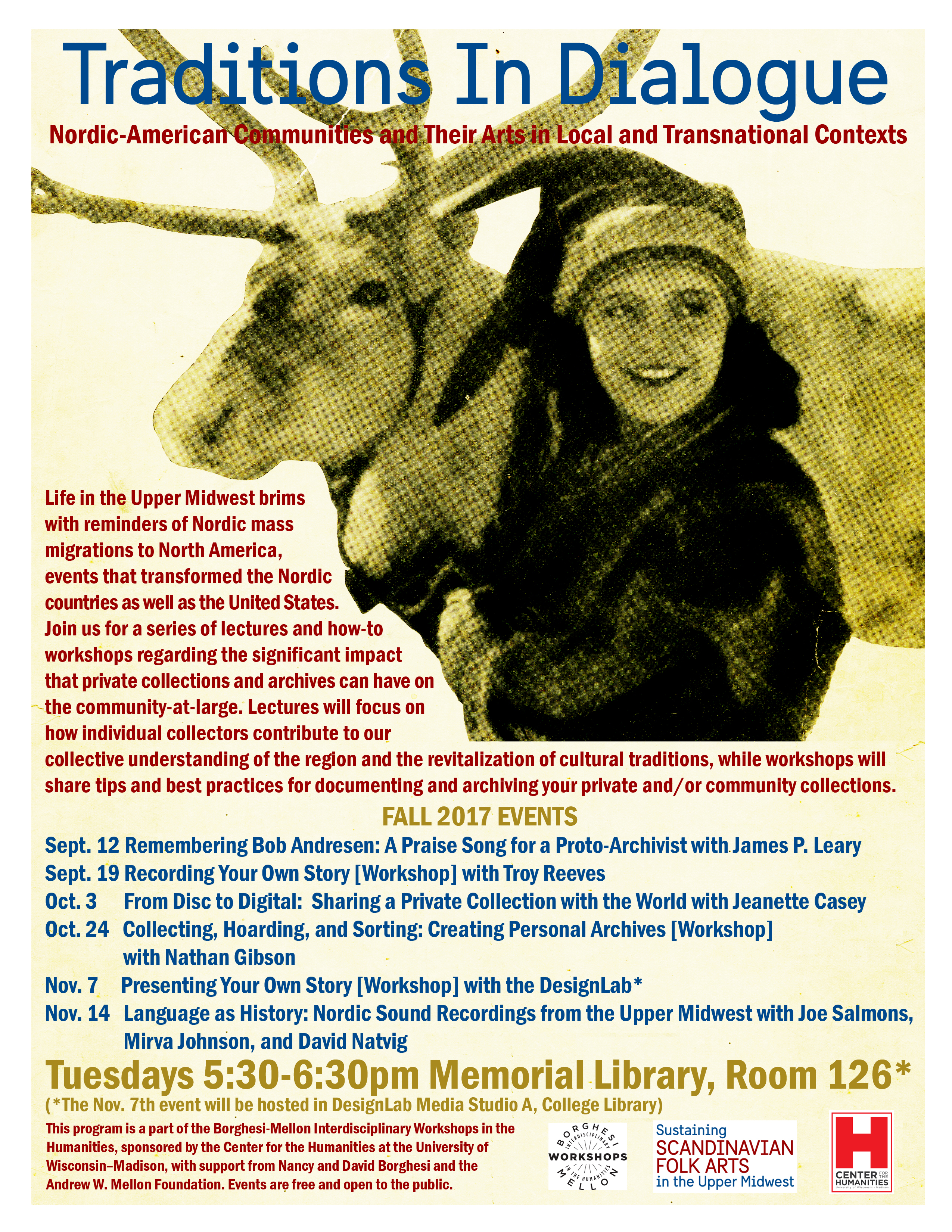 When:
November 7, 2017 @ 5:30 pm – 6:30 pm
2017-11-07T17:30:00-06:00
2017-11-07T18:30:00-06:00
Where:
DesignLab Media Studio A

Life in the Upper Midwest brims with reminders of Nordic mass migrations to North America, events that transformed the Nordic countries as well as the United States. Join us for a series of lectures and how-to workshops regarding the significant impact that private collections and archives can have on the community-at-large. Lectures will focus on how individual collectors contribute to our collective understanding of the region and the revitalization of cultural traditions, while workshops will share tips and best practices for documenting and archiving your private and/ or community collections.
The event is free and open to the public.
This program is a part of the Borghesi-Mellon Interdisciplinary Workshops in the Humanities, sponsored by the Center for the Humanities at the University of Wisconsin–Madison, with support from Nancy and David Borghesi and the Andrew W. Mellon Foundation.