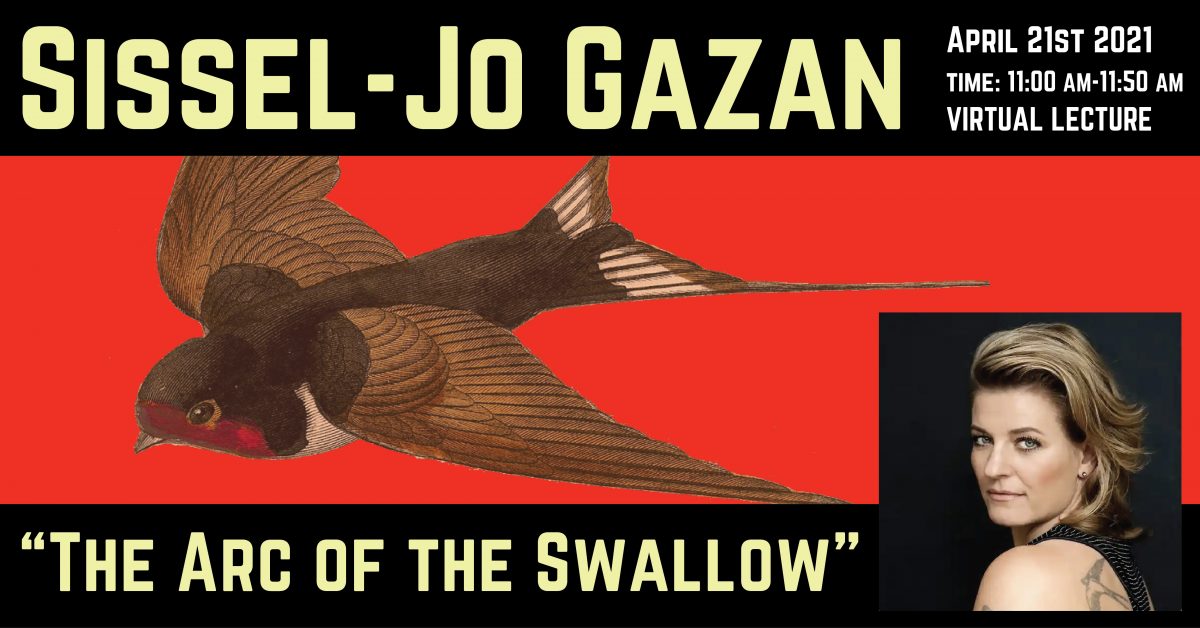 When:
April 21, 2021 @ 11:00 am – 11:50 am
2021-04-21T11:00:00-05:00
2021-04-21T11:50:00-05:00
The Arc of the Swallow – Lecture by Danish author Sissel-Jo Gazan
Sissel-Jo Gazan holds a masters degree in Biology from Copenhagen University, where she specialized in bird origins. Her breakthrough novel, The Dinosaur Feather, has sold in twelve countries, received various awards, and was named the Danish Novel of the Decade. It is followed up by the award winning novel The Arc of the Swallow in which she brings back maverick policeman Soren Marhauge to solve the apparent suicide of Kristian Storm, a controversial scientist and mentor to biology Ph.D. candidate Marie Skov. Upon being found dead in his office, Marie refuses to believe that he has committed suicide. The late scientist had uncovered a shocking truth involving immunology programs in the developing world during a recent research trip to West Africa. Marie believes he was silenced before he could share what he had learned. Interwoven with the fast-moving investigation are moving portraits of Skov's troubled family and Marhauge's complicated relationship with his girlfriend, another biologist. Marhauge once again battles his own demons as he pursues a cabal determined to protect its secrets at any cost. Inspired by the herculean humanitarian efforts of a ground-breaking Danish research team working in the West African country Guinea-Bissau, Gazan based this second novel on the World Health Organization's (WHO) global immunization program. The result is a complex page-turner that establishes Gazan as a world-class author.
---
---