Alayna Bruney
German
Graduate Student
Languages: German, Yiddish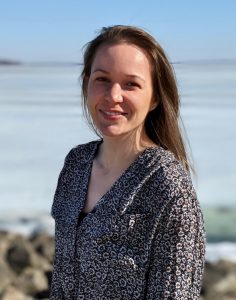 ---
Area(s) of Study: Language maintenance among German-speaking and Yiddish-speaking U.S. immigrants.
Pronouns: she/her/hers
About: Alayna Bruney is a PhD student in the German program. Before entering the graduate program at UW-Madison, she received a B.A. in German and a B.A. in Psychology from the Ohio State University and  spent the following year working as a Fulbright U.S. English Teaching Assistant in Saalfelden, Austria. She received her M.A. from UW-Madison in the spring of 2020 and is working toward completing her PhD. Her current research focuses on comparing the patterns and pressures of linguistic assimilation among Yiddish-speaking and German-speaking U.S. immigrants.
Education:
– M.A. in German Studies, University of Wisconsin–Madison (2020)
– B.A. in German and B.A. Psychology, The Ohio State University (2017)
Courses Taught:
– German 101 – First Semester German (Fall 2018)
– German 102 – Second Semester German (Fall 2019)
– German 203 – Third Semester German (Spring 2020)
– German 204 – Fourth Semester German (Fall 2020, Spring 2021)
Awards:
Graduate School Fellowship, UW-Madison (Spring 2019)
Honored Instructor Award, UW-Madison University Housing (2018)
Fulbright English Teaching Assistantship in Austria (2017-18)