Maria Kustova
Slavic Languages and Literature
Graduate Student
Languages: Russian, English, Polish, and French-beginner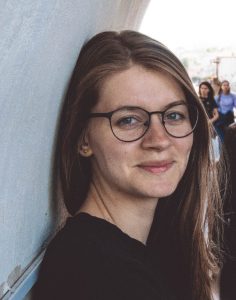 ---
Area(s) of Study: I am interested in comparing the ways in which various international filmmakers/scenarists and theatre directors have interpreted and produced Chekhov's plays.
About Me: 1st year graduate student at Slavic Literature and Languages program.
Past three summers I was working as a bilingual assistant at Middlebury College's Russian Intensive Language School and last year I spent in Grinnell College working as a Russian Language Assistant. Graduate of the StarTalk Russian program in 2018.
Education:
– Irkutsk State University
Courses Taught:
– RUS 101/102 – Beginning Russian I/II
– RUS 200 – Conversational Russian
– RUS 221/222 – Intermediate Russian I/II
– RUS 389 – Advanced Russian Seminar
Awards: