Darya Ley
Slavic Languages and Literature
Graduate Student
Languages: Russian, Belarusian, Polish, German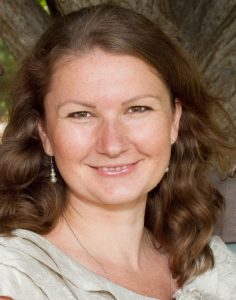 ---
Area(s) of Study: 19th – 20th century Russian Literature and Russian religious thought.
Pronouns: she/her/hers
About: Darya Ley is a Slavic Studies Ph.D. candidate at the University of Wisconsin-Madison in the Department of German, Nordic, and Slavic+ and the mother of a daughter and three sons. Her academic focus is on religious philosophy and Dostoevsky.
Education:
– BA in Education, ESL and English Literature (2006) – State Linguistic University (Minsk, Belarus)
– MA in Slavic Languages and Literature (2009) – University of Wisconsin (Madison, USA)
Courses Taught:
– SLAVIC 101: First Semester Russian (Fall 2007, Fall 2018, Fall 2017, Fall 2020)
– SLAVIC 102: Second Semester Russian (Spring 2008, Spring 2010, Spring 2018, Spring 2019)
– SLAVIC 203: Third Semester Russian (Fall 2009, Fall 2019)
– SLAVIC 204: Fourth Semester Russian (Spring 2017, Spring 2020, Spring 2021)
– SLAVIC 117/118: Intensive Second Year Russian (Summer 2017, Summer 2019)
– SLAVIC Russian Honors Section (Fall 2010)
Awards:
Lapinski Scholarship, UW-Madison, 2008