Languages: Dutch, Russian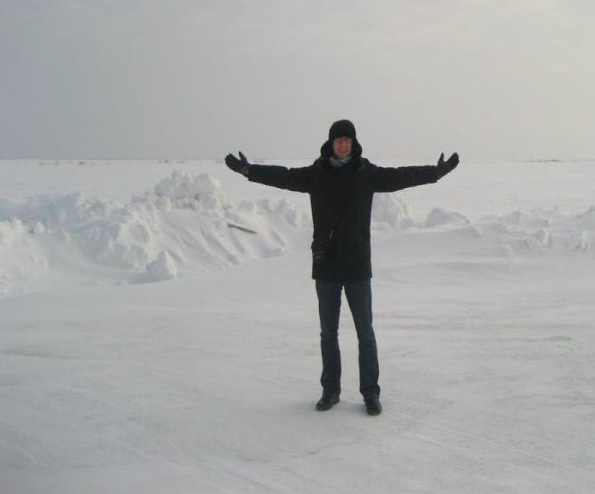 Major: Psychology
Graduation Year: 2008
What have you done since graduating from UW-Madison?
I'm currently the President and CEO (or as I like to say, "Chief Instigator") at the Coalition for Innovative Development, Education and Action, or as less of a mouthful, IDEAco. We're a global nonprofit that operates educational, exchange, and community development programs locally and around the world. We work extensively with Russia (and I use my Russian skills nearly everyday), and are undergoing a massive expansion that is expected to add eight more countries to our reach by the end of the year.
I don't really believe in a linear resume…I've worked as a  consultant, researcher, educator, and development specialist with organizations in the US, Transylvania, Panama, and in nearly a dozen cities across Russia. I've traveled extensively, directed a couple international nonprofits, started a consulting firm, organized an international music tour, acted on stage on Siberia, and even once accidentally bribed my way across an international border. I've continued studying languages, though I haven't become fluent in any others.
What motivated you to study these languages?
I began getting involved with Russian-US citizen diplomacy work in high school. I founded a youth development program in Siberia when I was a junior, and when I traveled to Russia for the first trip, I just fell in love. The language, the food, the people, the country…it was fascinating to me. I decided that I would most certainly go back, and I began studying Russian as a high school senior. I continued at UW-Madison.
At first, I was planning to study abroad in the Netherlands. Though my love was Russia, I had several opportunities to travel, study, and live in the country, and I wanted to have a different experience for study abroad. I began studying Dutch and really enjoyed the language. As it turned out, I never did study abroad in the Netherlands, but I continued learning Dutch for several semesters of undergrad, because I just liked it!
How have these languages enriched your life?
I can't even imagine my life without language. Professionally, studying Russian at UW-Madison, and all the other languages I studied at least a bit, opened doors that I never even knew existed. I know for a fact that I could not be doing what I do now had I not studied Russian. And those doors that are open lead to more, and those…
Personally, learning a language allows you to connect with people in a way that is impossible if you can't speak directly. The relationships I developed throughout the years in Russia are so much deeper and more meaningful because we share a language, and the same can be said for the people I've embarrassingly stumbled through conversation with in other languages. Language connects.
How have you maintained or improved your languages since graduation?
I used my Russian regularly as an undergrad, as I was working with a citizen diplomacy organization throughout most of college. I also had several friends who spoke Russian, and would talk to them every chance I had. Probably the best use of language though, was when I decided to do a senior thesis in Russia to specialize my major. It was the most challenging use of Russian I had during my time at UW-Madison, but probably the most rewarding as well.
The opportunities I had to use Russian were not necessarily directly connected to the university. However, I will say that one of the things I valued most about my education from UW-Madison was that it allowed me to have those opportunities. I was able to work and volunteer with other organizations, and was provided with the resources and connections to pursue some of my own goals.
What is your favorite word or phrase in a language you know?
шишки ("pinecones" in Russian, written in cursive, it is ridiculous)