COURSES FOR FALL 2017 AND SUMMER 2017
The Department of German, Nordic, and Slavic offers a range of courses. We teach more than a dozens languages, including Czech, Danish, Dutch, Finnish, German, Icelandic, Kazakh, Norwegian, Old Norse, Polish, Russian, Sami, Serbo-Croatian, Swedish, Turkish, and Yiddish. Our courses explore cultures and literature from across the globe, from Iceland to Germany to Russia to Turkey. Study with GNS and see the world.
Questions regarding Undergraduate Courses can be directed to Mark Mears.
Questions regarding Graduate Courses can be directed to Mark Mears.
For course descriptions from current and previous semesters, please see our archive.
Coming in Spring 2018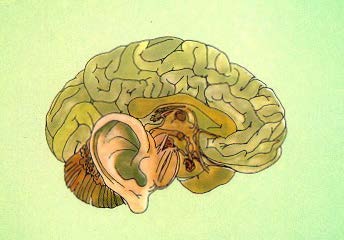 Masterpieces of Scandinavian Literature: the 20th Century
Literature in Translation 274/Scandinavian Studies 374
Instructor: Susan Brantly
Can thrillers, science fiction novels, or films be literary masterpieces? Yes they can! Explore the changing fashions in literature throughout the 20th Century, while you learn important survival skills for the media age. Everybody wants something, so how do you assess what different writers want from you, and what tricks do they use to go about getting it? Through a selection of short texts, novels, and plays, we'll be learning from some of the best: Nobel Laureates (Knut Hamsun, Pär Lagerkvist), medical doctors (P.C. Jersild), and other provocateurs (August Strindberg, Isak Dinesen, Ingmar Berman, Peter Hoeg, and the rest). This course fulfills the literature requirement, can be taken for Comm-B credit, and has an honors option.
Fall 2017 GNS Courses
For the most up-to-date listings of courses offered by German, Nordic, and Slavic please see the Course Guide under the subject headings GERMAN, SCAND ST, SLAVIC, and LITTRANS (Literature in Translation), and for Turkish and Kazakh courses see LCA LANG listings.
In the fall, GNS will offer introductory (first semester) courses in the following languages: Czech, Danish, Finnish, German, Modern Icelandic, Norwegian, Russian, Swedish, and Turkish. We will offer intermediate and advanced courses in these and other languages, including Polish and Serbo-Croatian.
German, Nordic, and Slavic Course Descriptions for Fall 2017:
German course descriptions
Scandinavian Studies course descriptions
Slavic course descriptions
Descriptions for GNS courses taught in Literature in Translation and LCA and LCA Language
Please contact our Undergraduate Coordinator for more information.
For course descriptions from current and previous semesters, please see our archive.
Summer 2018 GNS Courses
GNS offers a range of exciting courses this summer, offered both online and on campus. Class information coming soon.
Students seeking to enroll in Directed Study courses for German, Scandinavian Studies, Slavic, or GNS must complete a Directed Study Form. Students should complete the form in conversation with the instructor with whom they plan to take the course. In most cases, students will not be authorized to enroll in a Directed Study courses until they have completed and submitted the form to our Undergraduate Coordinator.