"As a Flagship student, I know that learning a language involves so much more than just putting in the classroom hours; it involves completely submerging oneself in that language and culture. Living in the Russian House allows me to do just that, while living among peers who share my Russian language goals. Having a comfortable environment in which I can explore and expand my Russian skills with friends has been so beneficial to my language development."

- Kasey King, Russian Flagship Program Alumna
БУДЬТЕ КАК ДОМА В РУССКОМ ДОМЕ!*
In Русский дом, students:
Live with other students of Russian in the International Learning Community in Adams Hall, a dormitory on the shores of Lake Mendota located only five minutes from Van Hise Hall
Enjoy lots of opportunities to practice Russian outside of class
Participate in social activities: cook Russian meals, watch Russian movies, read Russian magazines, play Russian games
Enroll in a one-credit course on Russian culture taught by a faculty member in the Department of German, Nordic and Slavic
Join the International Learning Community events such as roundtable dinners and international programs;
Benefit from the support of a community of like-minded students who share their interest in Russian language and culture
A language program coordinator lives with students to coordinate programs and social activities, provide tutoring, and support students in using Russian on the floor. Natalia Petrova, a graduate student in Slavic, serves as theРусский дом language program coordinator.
Learn more about applying to Русский дом in the International Learning Community.
Questions about Русский дом? Please contact Karen Evans-Romaine, (608) 262-3499, or Dianna Murphy, (608) 262-1473.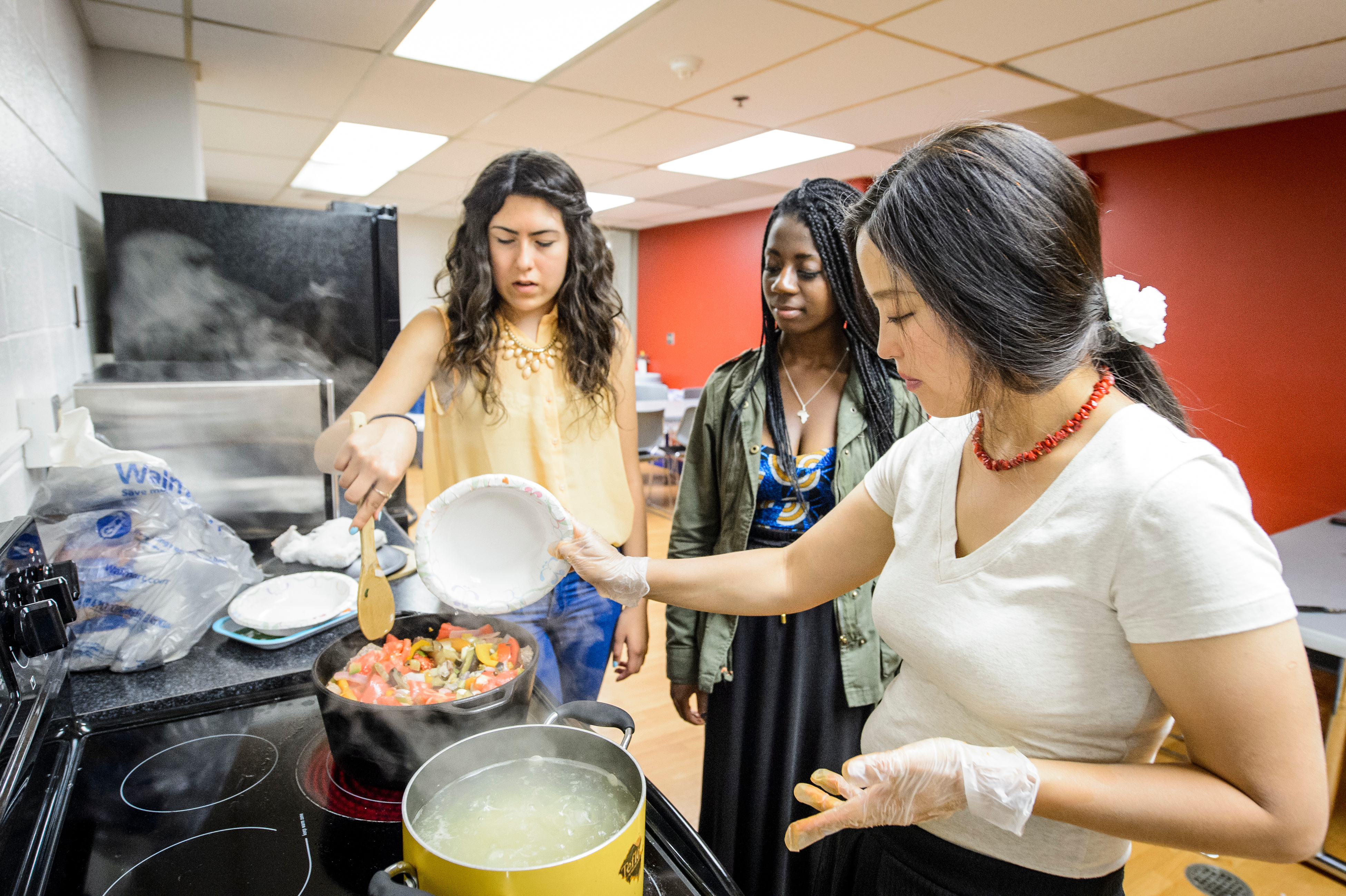 *Make yourself at home in Russian House!