German and Dutch
Placement for German language courses is determined by a formal placement exam administered by UW–Madison's Testing and Evaluation Services. Students who have had at least two years of previous instruction in German are required to take the placement exam. See the Testing and Evaluation website for the testing schedule and more information about the exam. If German exams are not on the scheduled, contact Testing and Evaluation to see if you can be scheduled to take the exam.
Placement for Dutch language courses is determined by an in-person evaluation by our Dutch Advisor.
Nordic Languages
Placement in languages offered in Scandinavian Studies (Danish, Finnish, Icelandic, Norwegian, Old Norse, Sámi, and Swedish) is determined by an in-person evaluation with one of our instructors. To schedule a placement evaluation, please contact our Scandinavian Studies Advisor.
Slavic Languages
Placement in Russian and Polish language classes is determined by an in-person evaluation with our Russian Undergraduate Advisor and our Polish Placement Advisor, respectively.
For placement in Czech and Serbo Croatian language courses, see our advising page for the appropriate contact.
Retro Credits
Students may earn college credit for language instruction in high school by demonstrating competence in a UW–Madison language course. Native speakers of the language in question and students who have not taken that language in high school are not eligible for retro credits. The course taken to earn retro credits must be the student's first college course in that language; it must be taken before earning 30 degree credits (not including advanced-placement credits); and the student must earn at least a B to receive retro credits. Information about UW–Madison's policies on retro credits can be viewed on the Language Institute's website. For the complete policy, see the UW–Madison Undergraduate Catalog.
Scholarships Recommended for GNS+ Students
Michael and Emily Lapinski Undergraduate Scholarship
The Lapinski Scholarship provides money for UW-Madison tuition for students studying Polish language, literature and culture. To learn more about this scholarship and its requirements visit Wisconsin Scholarship Hub.
Undergraduate Academic Awards Office
The office of Undergraduate Academic Awards administers numerous scholarships and maintains lists of campus-wide and national scholarships.
Foreign Language & Area Studies (FLAS) Fellowship
FLAS fellowships are funded by the U.S. Department of Education to assist students in acquiring foreign language and either area or international studies competencies. FLAS awards are only available for specific languages, and are contingent on federal funding. Please direct any questions to the FLAS Coordinator of your chosen language.
Boren Scholarship
Boren Scholarships, an initiative of the National Security Education Program, provide unique funding opportunities for U.S. undergraduate students to study less commonly taught languages in world regions critical to U.S. interests and underrepresented in study abroad.
The Thomas R. Pickering Foreign Affairs Fellowship Program
Funded by the U.S. Department of State, the Thomas R. Pickering Fellowship Program provides undergraduate and graduate students with financial support, mentoring and professional development to prepare them academically and professionally for a career in the U.S. Department of State Foreign Service.
Benjamin A. Gilman International Scholarship
Diversity Abroad & the Institute of International Education offer the Benjamin A. Gilman International Scholarship for non-traditional study abroad students and projects. This scholarship is available to undergraduate students who are receiving Federal Pell Grant funding.
The Foundation for Global Scholars
The Foundation for Global Scholars offers scholarships of approximately $1,000 to $3,000 for general study abroad programs, either summer or academic year programs.
Program Specific Scholarships
Scandinavian Studies
GNS's Nordic program annually awards Travel Grants in varying amounts to Scandinavian Studies undergraduate and graduate students. These students will be contact via email when applications become available (usually in the spring).
The Torske Klubben Foundation Scholarship is an award of $3,000 for a U.S. student enrolled at the UW for Norwegian studies broadly defined (e.g., Norwegian language, literature, folklore, Norwegian-American culture/studies).  Interested graduate and undergraduate students may apply by the deadline. The money is intended to be used for travel to Norway to complete a project that is to be described in the scholarship application.  For more information contact Kirsten Wolf (kirstenwolf@wisc.edu). 
The ScanDesign Foundation offers scholarships to UW-Madison students studying abroad through any UW-approved program in Denmark, as well as to Danish students on exchange at UW-Madison.
The American-Scandinavian Foundation (ASF) offers fellowships and grants for proposed research projects in Scandinavian countries, and graduate students are encouraged to apply.
The Brittingham Viking Organization offers three full scholarships to American students studying in Scandinavia: the Madison-Ehrnrooth scholarship to Finland, the Madison Middelboe-Kellner Scholarship to Denmark, and the Madison Oslo Scholarship to Norway.
The Cultural Agreements program, funded by the Danish government, offers tuition (and room & board) scholarships for summer language courses in Danish for both undergraduate and graduate students.
The Danish Institute for Study Abroad (DIS) offers a number of various scholarships ranging in value from $250 to $10,000 for students studying abroad in the summer, fall, or spring semesters.
The Fund for Education Abroad (FEA) awards scholarships of up to $10,000 to students from traditionally underrepresented groups. FEA also offers dedicated scholarships for specific demographics.
The Gudrun Gytel Fund offers support for students studying in Denmark for the fall or spring semester or for a full academic year.
The Upper Midwest Rebild Scholarship Corporation offers scholarships from $1,000 to $3,000 for students studying in Denmark.
Turkish
The Karpat Scholarship provides awards to selected students who take Turkish Language courses. The scholarship offers $500 to each recipient in their first year of Turkish Language instruction at UW-Madison, and $1,000 to each recipient in their second year of Turkish Language instruction.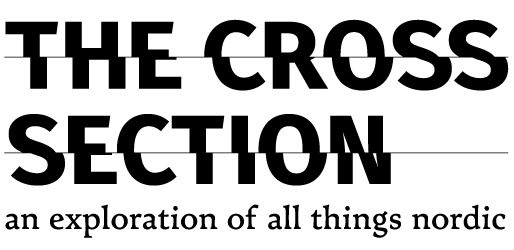 The Cross Section was founded in October of 2013 by three Scandinavian Studies majors as a cross-disciplinary journal by undergraduates and for undergraduates. Published in the spring in collaboration with graphic design students from Boise State University, the journal presents work of fiction, non-fiction, research essays, poetry, as well as art features such as photography and painting. Inspired by the Wisconsin Idea, editors at The Cross Section help to increase the exposure of student works related to the Scandinavian Studies discipline, support publication of undergraduate students, and connect undergraduates to their peers, mentors, campus resources, and the support networks available to them. Since the first publication, 20 students from five universities have published in The Cross Section. If you're interested in getting involved as an editor or peer reviewer, or would like to submit please get in touch through their website.
Also, check out their Facebook and Twitter.
---
GERMAN CLUB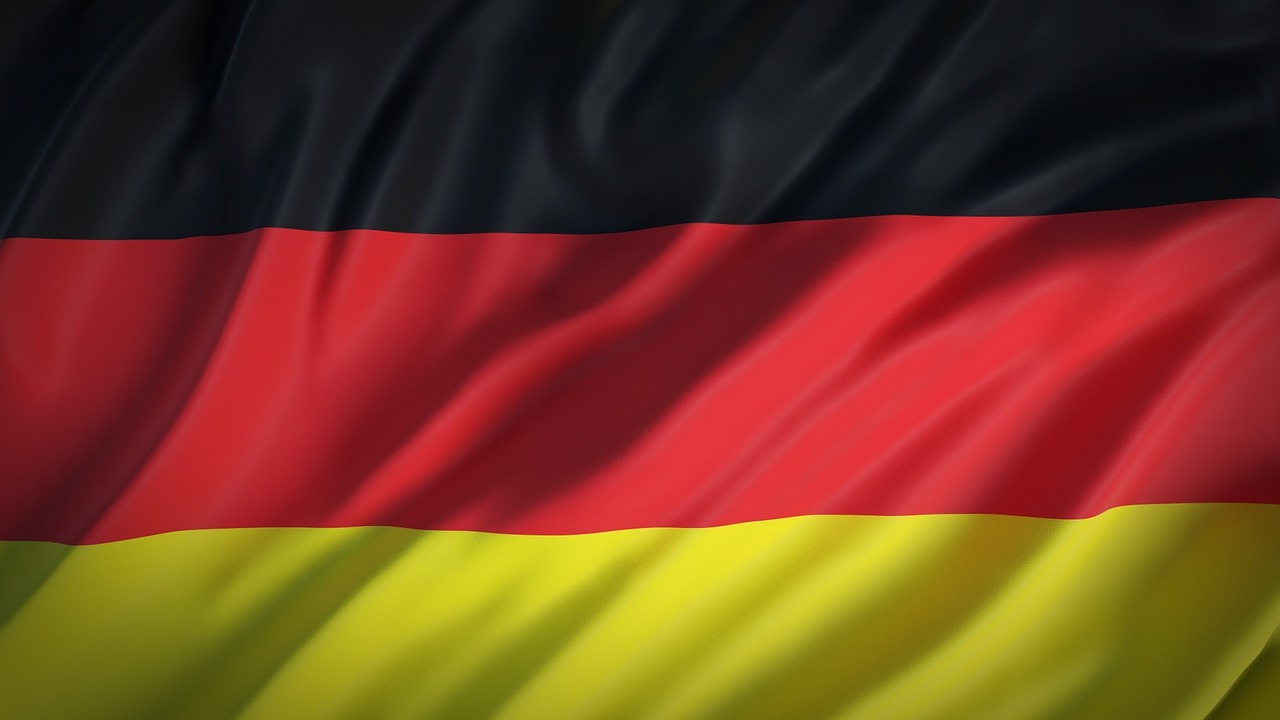 German Club is open to University of Wisconsin-Madison undergraduates, graduate students, faculty members and alumni interested in German, Swiss or Austrian culture. Follow them on Facebook for the latest updates!
---
Polish Student Association at UW-Madison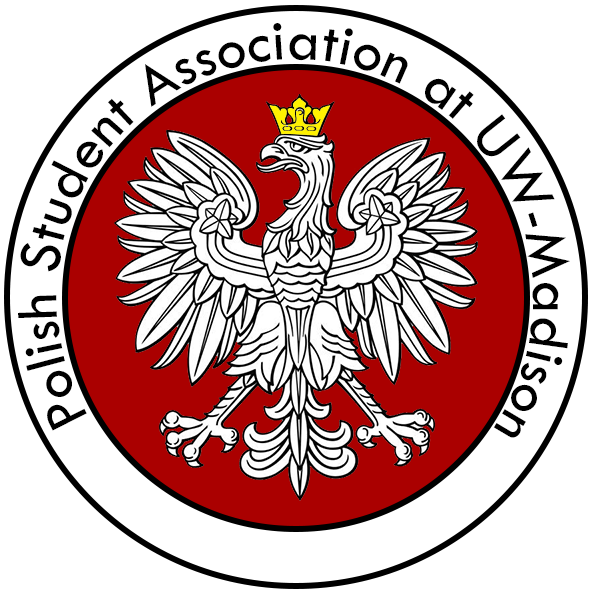 PSA is a student-led organization at the University of Wisconsin-Madison with a passion for sharing the Polish culture through campus and community events. We have bi-weekly meetings on Tuesdays at 7:30 p.m. for our student members. For room locations and other club updates, please send us an email and we will add you to our contact list! You do not have to speak nor be Polish to be a part of our student organization. As long as you have a passion for sharing/learning about the Polish culture, please join! For those who wish to learn or sharpen their language skills, we do have additional "Polish Table" meetings where our members only speak in Polish. You can learn more on our Facebook page.