Language: Swedish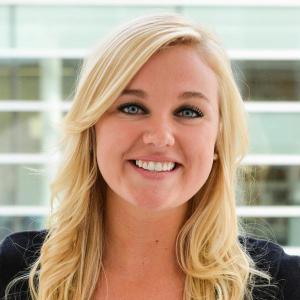 Majors and Certificates: Political Science Major, Scandinavian Studies Major, Certificate in European Studies
Graduation Year: 2010
Current Location: Madison, WI
What have you done since graduating from UW-Madison?
After graduating from the University of Wisconsin- Madison, I was offered a full time position with a company that I had interned with during my senior year of college. This company provides full service management to both professional and trade associations. While it wasn't necessarily part of my "plan" to work in this industry- mostly because I never really knew it existed- I was eager to accept the position with my main responsibility being to oversee the global growth of one of our clients. I knew that this would be an opportunity to use my degree in Scandinavian Studies in some fashion, as it demanded an appreciation and understanding of other languages and cultures. As the Global Coordinator for this client, I am introduced to a variety of cultural challenges that I believe would be more difficult to handle without the knowledge gained throughout my Swedish studies. My next journey will be attending law school at the University of Wisconsin-Madison in the fall of 2015.
What motivated you to study this language?
My grandmother could speak Swedish and had a strong connection with our heritage. She passed on this love of the language and culture to her grandchildren and so once I realized that UW-Madison offered Swedish as a language, I knew this would be my opportunity to become more connected with my heritage.
How have these languages enriched your life?
Learning another language has so many positive impacts on one's life. You can use it as a resume builder, improve your "brain health", and have a greater understanding of other cultures. While all of these hold true for my experience, the most enriching experience has been feeling a greater appreciation and connection to my family history.
What do you remember about your UW language classes? How were they different from other classes you took?
I loved that the classes were so intimate. When you go to a school as big as UW-Madison, you are often placed in large classes. My language classes allowed me to get closer with the students and professors which in turn allowed for a much greater learning experience.
How have you maintained or improved your language since graduation?
It's difficult with a language like Swedish because not many speak the language, but I certainly look to my old books from time to time to stay as fluent as possible.
What advice do you have for current language students?
Learning another language really can do more for you than you know. Of course it is nice to add on your resume, but it also allows for a greater appreciation of the world around you. With a society that is connecting globally more and more each day, I think that knowing another language can really benefit this connection.
What is your favorite word or phrase in a language you know?
Fika, which is a word for coffee break that is all about socializing with others. It's special because there really is no word for it in English. Plus, I'm a true Scandinavian and love coffee!