Language: Swedish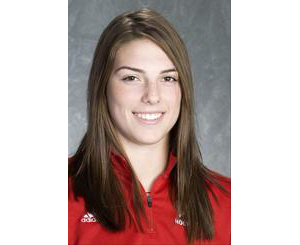 Major and Certificate: History, Certificate in European Studies
Graduation Year: 2013
What motivated you to study this language?
I competed on the U.S. Women's Ice Hockey Team in the 2010 Olympics and our living quarters were directly across from the Swedes. I heard Swedish a few times and was mesmerized by the language. Also, I plan on living in Sweden to play professional ice hockey.
How have these languages enriched your life?
Studying Swedish has enabled me to pursue my aspirations after college of competing internationally in a professional league. I have developed a tremendous amount of interest in Scandinavian studies. I am also able to talk with people that I met through the Olympics in their native language with a better grasp of their culture.
When I travel with Team USA and compete in various locations, I am able to speak to members of the Swedish Team. Right now, there is a huge push for increasing the development of ice hockey in the Scandinavian region and I plan on applying my knowledge of the language going forward.
What is your favorite word or phrase in a language you know?
Snygg: "Nice" in Swedish