Day of the Badger is a campus-wide experience that runs for a total of 1848 minutes in honor of the year UW was founded. The Day of the Badger experience will unite Badgers – students, faculty, alumni, friends, and supporters – to give to their passion, show their pride, and stay connected to the university.
Everyone who loves UW–Madison is welcome and encouraged to participate. The goal is to unite Badgers in an effort to advance the mission of the university by bringing awareness to its achievements and raising critical funds to help the UW remain a world-class educational institution.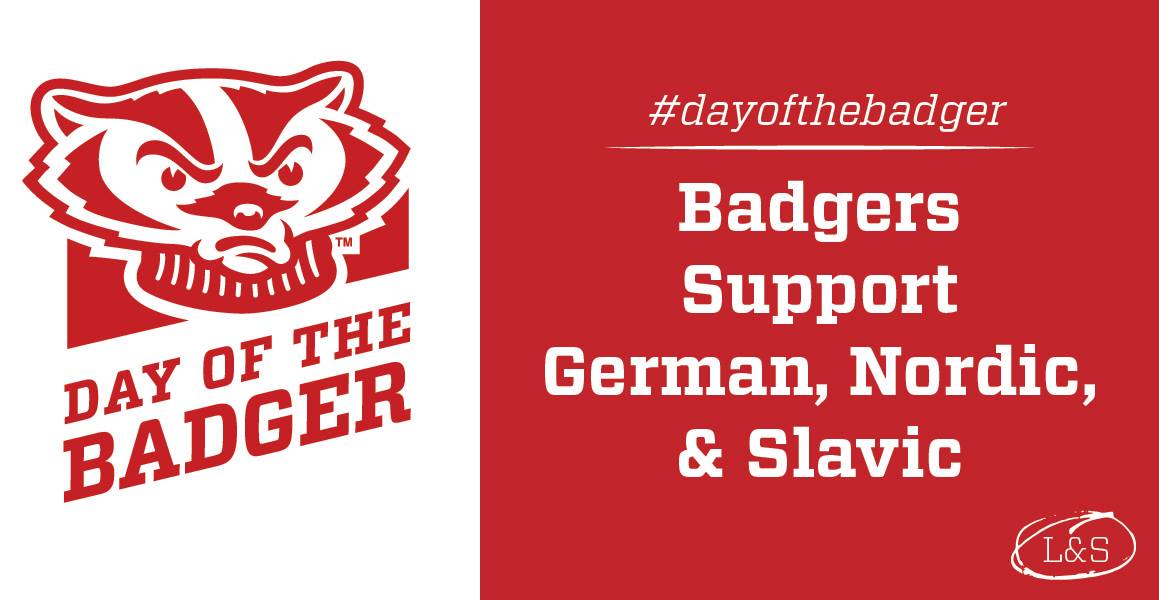 Why We Need Your Support 
Our department offers undergraduate and graduate students the opportunity to learn about the cultures of speakers of more than a dozen modern languages large and small, from Danish to Yiddish. The diversity of our department is complemented by the interdisciplinary interests of our faculty and students, which connect us to multiple other humanities and social sciences departments and research centers across the college. As a relatively young department that brought together three well-established older departments in 2016, we would benefit from funds that support activities across the entire department. Funding remains crucial to the growth of our undergraduate and graduate programs.
How Gifts Make a Difference 
A top priority for GNS is providing deserving undergraduate students with scholarships, including those that help students afford the opportunity to study abroad. We are also keen to improve our funding for graduate students, including scholarships and fellowships for the academic year and summer. Competition for top doctoral students today is stiff. Our third major funding goal is to build support for events, such as lectures and symposia, that span our department's three units and address topics related to the languages and cultures of multiethnic and multilingual communities in Europe, Central Asia, and North America. Any gift is greatly appreciated.