Featured Course!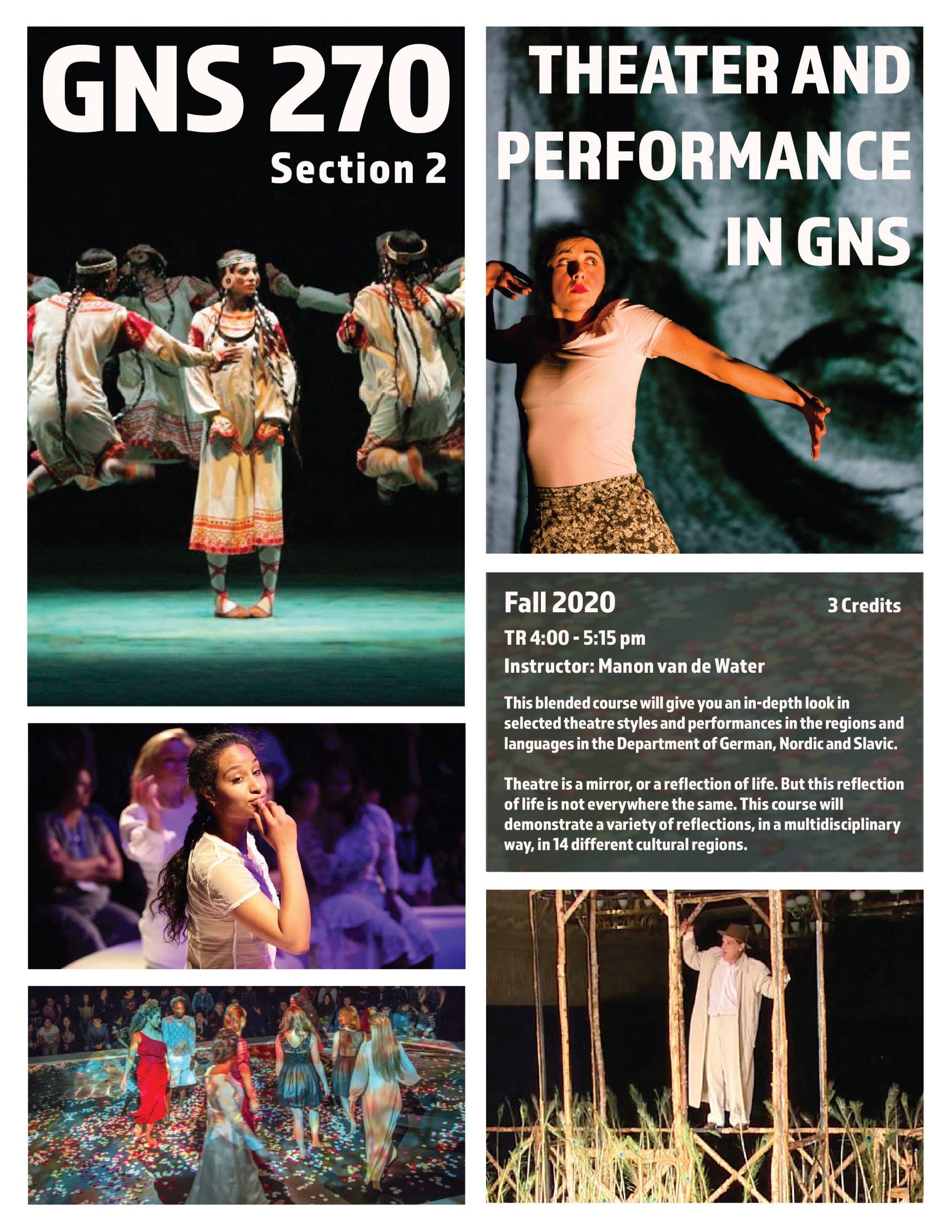 Theatre and Performance in GNS
(3 credits)
Section 002: TR 4:00 pm-5:15 pm
Instructor: Manon van de Water
This blended course will give you an in-depth look in selected theatre styles and performances in the regions and languages in the Department of German, Nordic and Slavic. The course will move non-chronologically through times and periods, each week highlighting productions of a specific language group and region. Each region, performance, and text will be contextualized through a narrative power point and/or lecture. On-line performances featured will be in the original language and subtitled, or the English texts will be provided. They will consist of classics as well as contemporary texts and performances, traditional and experimental. Each text and performance will be discussed synchronically and/or asynchronically, face to face or online. Theatre is a mirror, or a reflection of life. But this reflection of life is not everywhere the same. This course will demonstrate a variety of reflections of life, in a multidisciplinary way, in 14 different cultural regions.