Languages: Danish, German, Russian, Spanish, Greek (Ancient)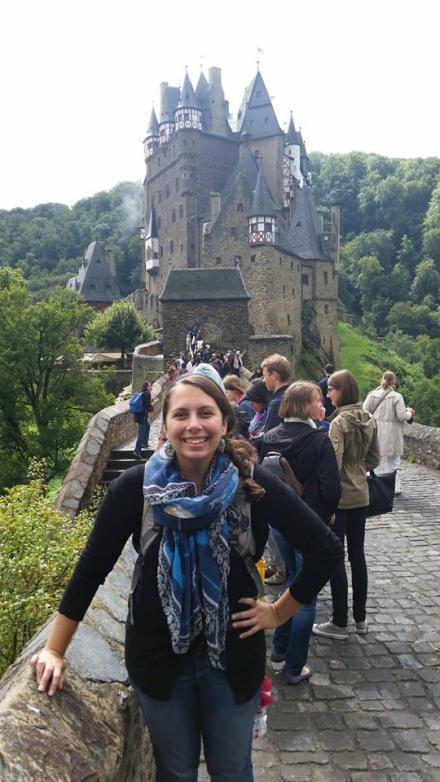 Major: Linguistics
Graduation Year: 2014
Current Location: Madison, WI
What have you done since graduating from UW-Madison?
After graduating from the UW, I continued to work for TransPerfect Translations before accepting a position at the World Council of Credit Unions. While my position itself is in Event Planning, my language skills have been a definite asset as a part of this international organization. We host an event every year with attendees from over 60 countries, attendees whom I maintain contact with on a daily basis. Any small bit of knowledge I have in their native language goes a long way when developing lasting relationships.
What motivated you to study these languages?
As a linguistics major, I loved dabbling in any language I could make time for simply to get a better understanding of the structure of the language.
How have these languages enriched your life?
Besides helping me to further connect with different people that I meet, every bit of knowledge I learn about other languages helped me to better understand the English language. Not to mention that each language I studied, no matter how briefly, has made me that much more marketable.
What do you remember about your UW language classes? How were they different from other classes you took?
Every language class I took was far more involved than my other classes, and by that I mean the professors worked to make sure that you had every possible level of understanding of the subject matter. The professors were aware that everyone learns differently and the curriculum always included a wide variety of techniques to help you learn. If you were willing to put up the time, you could not leave without learning something.
How valuable were your out-of-classroom experiences?
Living in the International Learning Community was the best decision I made in regards to my college experience. The community helped me develop a global perspective as I made friends from all around the world. While I did not live in one of the language houses in the community specifically, all of the houses are always open and welcoming to "general ILC folk" at their events. Their events and opportunities were varied and endless from celebrating holidays from around the world to a grant funded by the community to explore any topic of your choice. I used this grant to attend a conference in Hawaii and learn more about Language Endangerment, Documentation and Conservation. With these experiences, I also went on to intern for the International Learning Community, where I was able to take a more hands on approach in planning events that would benefit the community. It is this experience that helped me obtain my current position.
How have you maintained or improved your languages since graduation?
Working with new people every day as a part of my job, I find myself picking up new phrases constantly and believe that I am far more conversational in a lot of ways than I was before.
What advice do you have for current language students?
Do NOT underestimate the usefulness of any bit of linguistic knowledge that you can make time for. Even if your priority in school is not language learning, one class can make all the difference in some unforeseeable future situation.