The Madison Polish Film Festival is a free annual event organized by the UW-Madison Polish Student Association in collaboration with the Department of German, Nordic, and Slavic+, CREECA, Wisconsin Union Directorate (WUD) Film Committee, Associated Students of Madison (ASM), and the Polish Heritage Club of Madison.
The festival hosts a variety of films each year that explore Polish culture and identity as well as support the work of Polish writers and directors. Join us in celebrating Polish artists and visionaries at the 2022 festival on November 13th and November 20th at the Marquee Cinema.
2022 Festival Details
This year's edition of the Madison Polish Film Festival will be held on November 13th and November 20th at the Marquee Cinema (Union South, 1308 W. Dayton St.).
More details about the films, locations, and viewing times can be found below.
All the films will be subtitled.
This event is free and open to the public.
Please reach out to Krzysztof Borowski with any questions: borowski3@wisc.edu.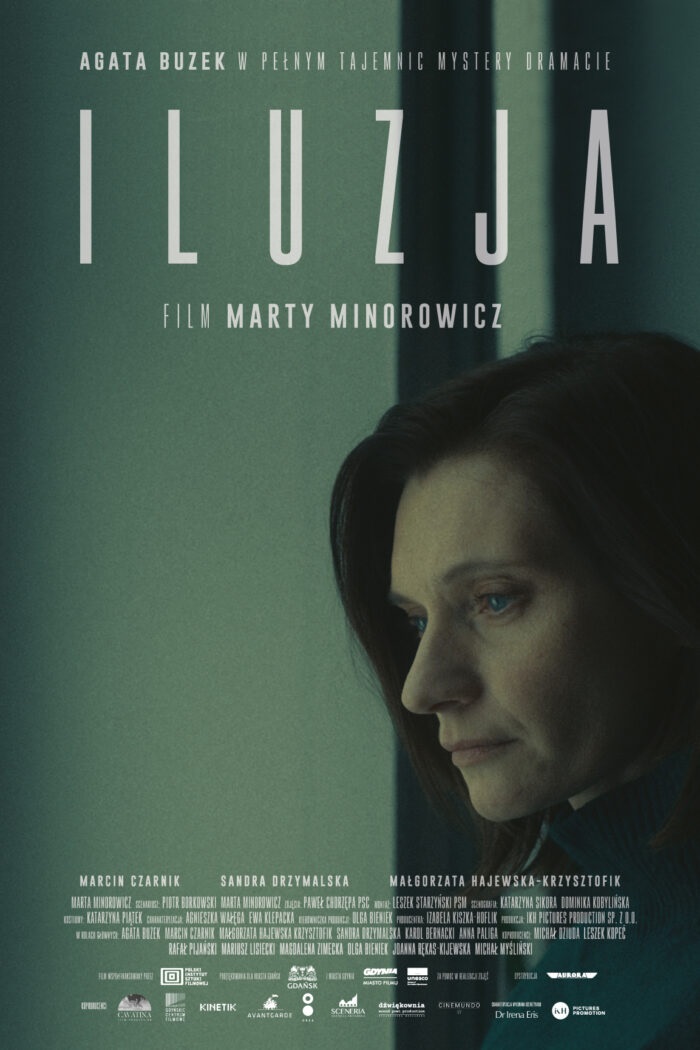 Illusion / Iluzja (2022)

Showing November 13th @ 6:30 pm (1h 30 min.)
Marquee Cinema at Union South
2nd Floor, 308 W Dayton St #245, Madison
Many months after her disappearance, the mother of a missing daughter starts her own increasingly irrational investigation. At times she plays with reality, at others – she questions it. These experiences strengthen her observation skills, which eventually leads her to be able to perceive a miracle beyond boundaries. A film about the power of the human spirit, about searching for reconciliation and harmony against tragic circumstances.
NOTE: A selection of short films will precede this screening.
---
Marta Minorowicz (director):
Born in Brudnik in 1979. She graduated in Theatre Studies from Jagiellonian University and she completed a documentary film program at the Wajda School. Her documentary films, such as A Piece of Summer and Decrescendo, won numerous awards, including the Grand Prix at the Clermont-Ferrand International Short Film Festival, the Golden Dove at DOK Leipzig, and the Grand Prix at the Man in Danger Media Film Festival in Poland. Her feature-length documentary-fiction hybrid Zud was nominated for the Crystal Bear Award at the 2016 Berlin IFF (the Generation competition) and it received the Fathy Farag award at the Cairo International Film Critics Week and a Special Mention at the Polish Film Festival in Gdynia in the Visions Apart section. The "Illusion" is the director's full-length feature debut.
F*cking Bornholm (2022)

Showing November 20th @ 1:30 pm (1 h 39 min.)
Marquee Cinema at Union South
2nd Floor, 308 W Dayton St #245, Madison
A group of friends with their children go on a traditional long weekend trip on the Danish island of Bornholm. An incident between children will trigger a wave of crises in their relationships.
---
Anna Kazejak (director): Born in Bytom in 1979. Director. She studied Cultural Studies at the University of Silesia and at the University of Łódź. Since 2001, she has studied at the Directing Faculty of the Film School in Łódź. She worked as a second director on several school short films. Her feature film debut was the novelette "Silesia" in "Ode to Joy". In 2005, she was nominated for the "Polityka" Passport Award in the category "film", as well as for the Byki Sukcesu Award in the category "debut". Member of European Film Academy.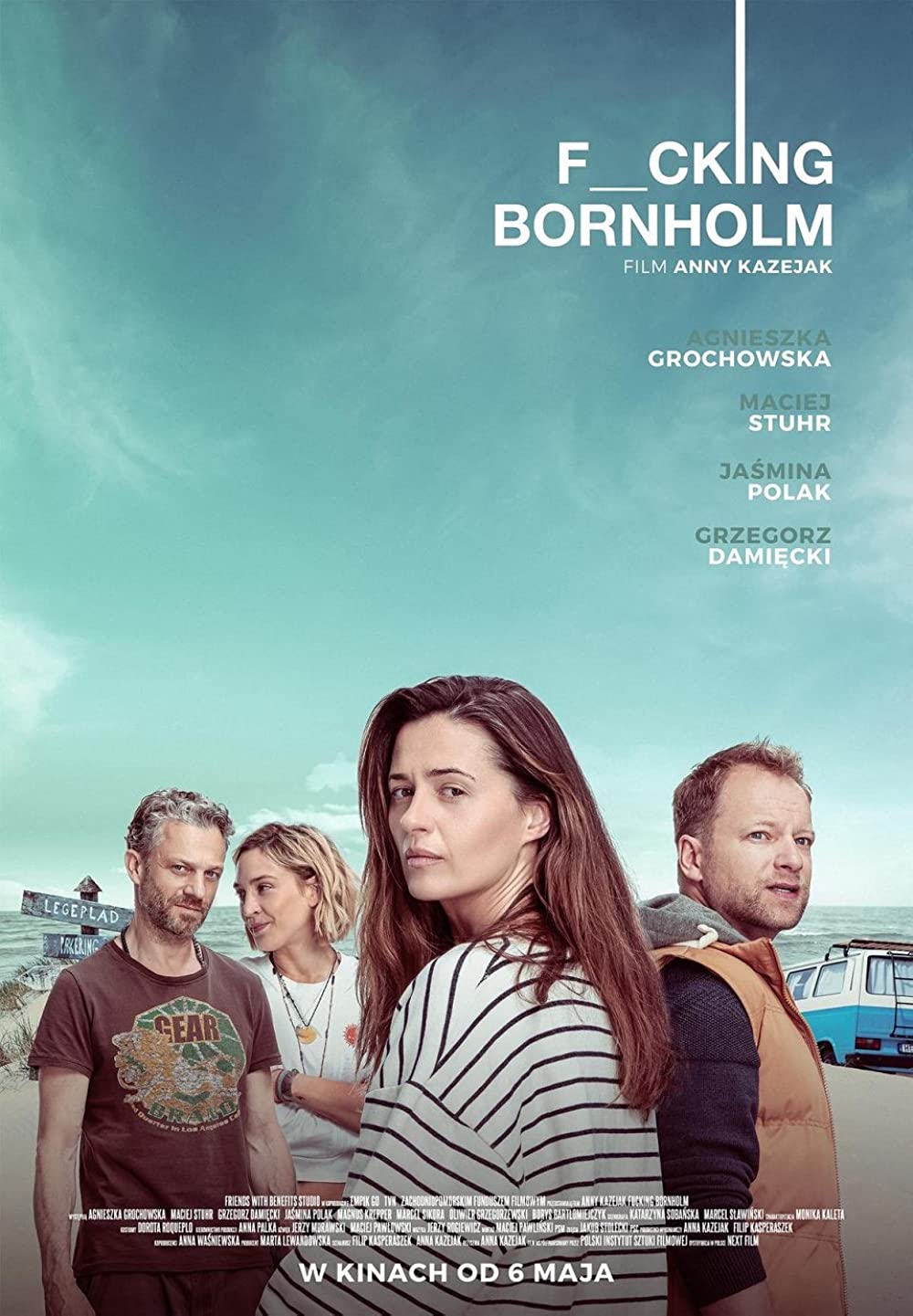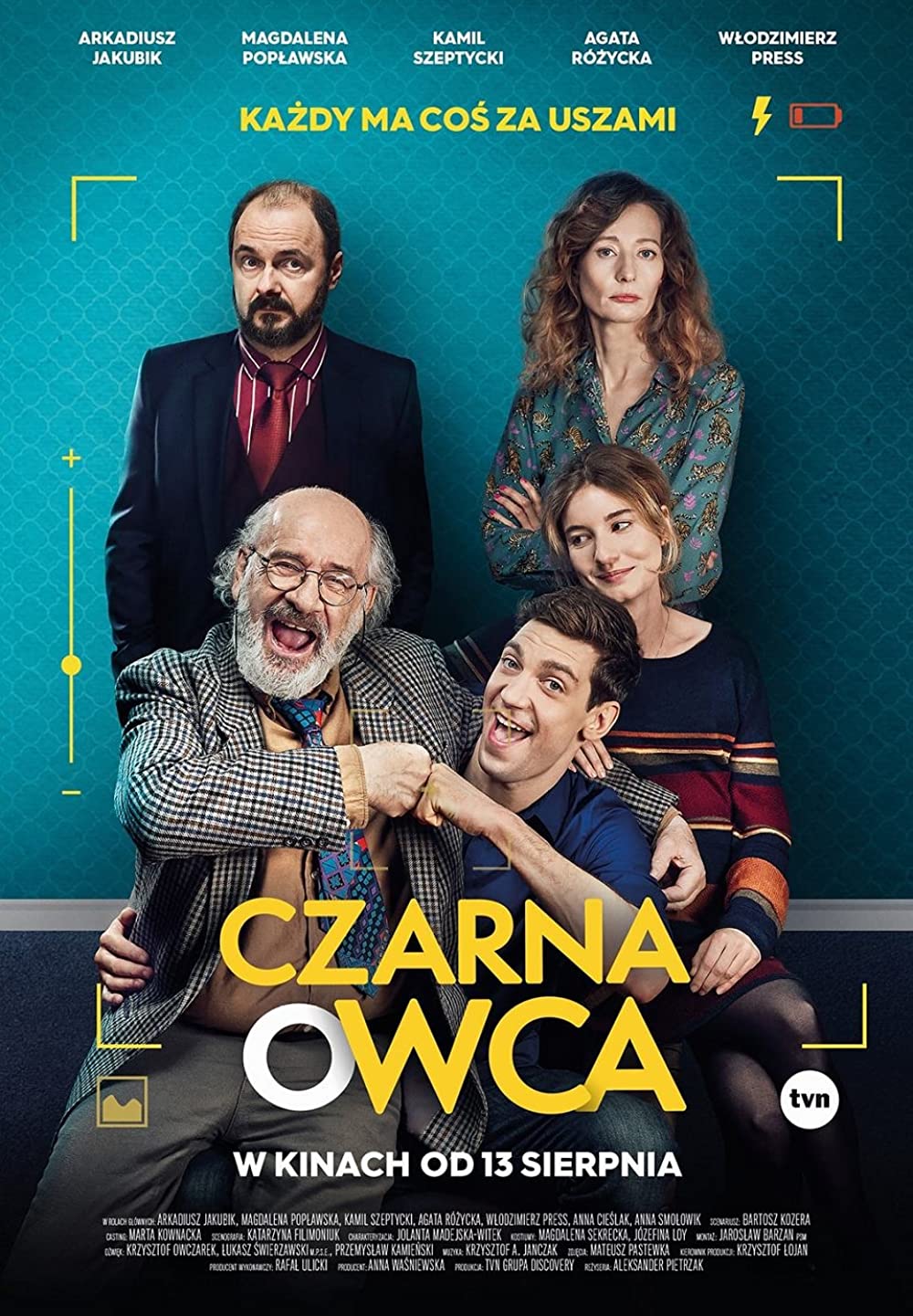 Black Sheep (Czarna owca) (2022)
Showing November 20th @ 4:00 pm (1 h 47 min.)
Marquee Cinema at Union South
2nd Floor, 308 W Dayton St #245, Madison
Magda, a teacher in a Catholic high school, is hiding from everyone the fact that she prefers women, Arek has not been able to find a job for a long time now, and Tomek, a popular YouTuber, is motivated mainly by self-interest. The trouble starts when Magda, tired of living a secret life, decides to follow her heart and triggers a cascade of events. Asia breaks up with Tomek, the grandfather disappears, and Arek has problems with getting his life back on track. When troubles, conflicts, and desires that have been repressed for many years finally explode, everybody starts to live their own life. Or at least they think they do… Will every character find their own path to happiness?
---
Aleksander Pietrzak (director): Born in 1992 in Płock. Graduated from Music School Stage II in piano class. He is an alumnus of the Movie Directing Faculty at the Warsaw Film School. His diploma movie "Strong Coffee is Actually Not That Bad" (2014), won many national and international awards. Another short film "Me and My Dad", created in Munk studio, was also a huge success at festivals and was streamed in cinemas along with three other short movies under the name "The Best Polish 30' Short". He debuted with a full-length movie called "Julius" which qualified him to enter the main movie contest of the 43rd Polish Film Festival in Gdynia. Member of the Polish Filmmakers Association, member of the Main Board since 2022.
Sonata (2021)

Showing November 20th @ 6:30 pm (1 h 59 min.)
Marquee Cinema at Union South
2nd Floor, 308 W Dayton St #245, Madison
Diagnosed as an autistic child, Grzegorz lives in his own, hermetic world not being able to connect with others. When he is a teenager, it turns out that the cause of Grzegorz's isolation is not autism but a deep hearing impairment, underneath which a great musical talent has been hidden for years. Thanks to a hearing aid, Grzegorz starts to discover speech, sound, and music, with which he falls in love. Grzegorz now desires to become a pianist and perform at a great philharmonic concert hall. But no one, apart from him and his family, believes that this deaf boy – though aided with new technology – will ever make his dream come true.
---
Bartosz Blaschke (director): Born in 1974 in Gliwice. Film director and screenwriter. He graduated in Cinematography and Photography from the Radio and Television Faculty of the University of Silesia in Katowice and from Andrzej Wajda Master School of Film Directing in Warsaw. Director of the short film "My Father's Eyes" (2015) and the documentary series "Patrol Tatry" (2019), and screenwriter of TV series "Na dobre i na złe", "Ojciec Mateusz", "Nad rozlewiskiem", "Na Wspólnej". Two-time winner of awards in the Script Pro competition: 2nd place for his screenplay for "Sonata" (2018) and 3rd place for the screenplay of "Felicja i Jezus" (2014). "Sonata" is the director's feature-length debut.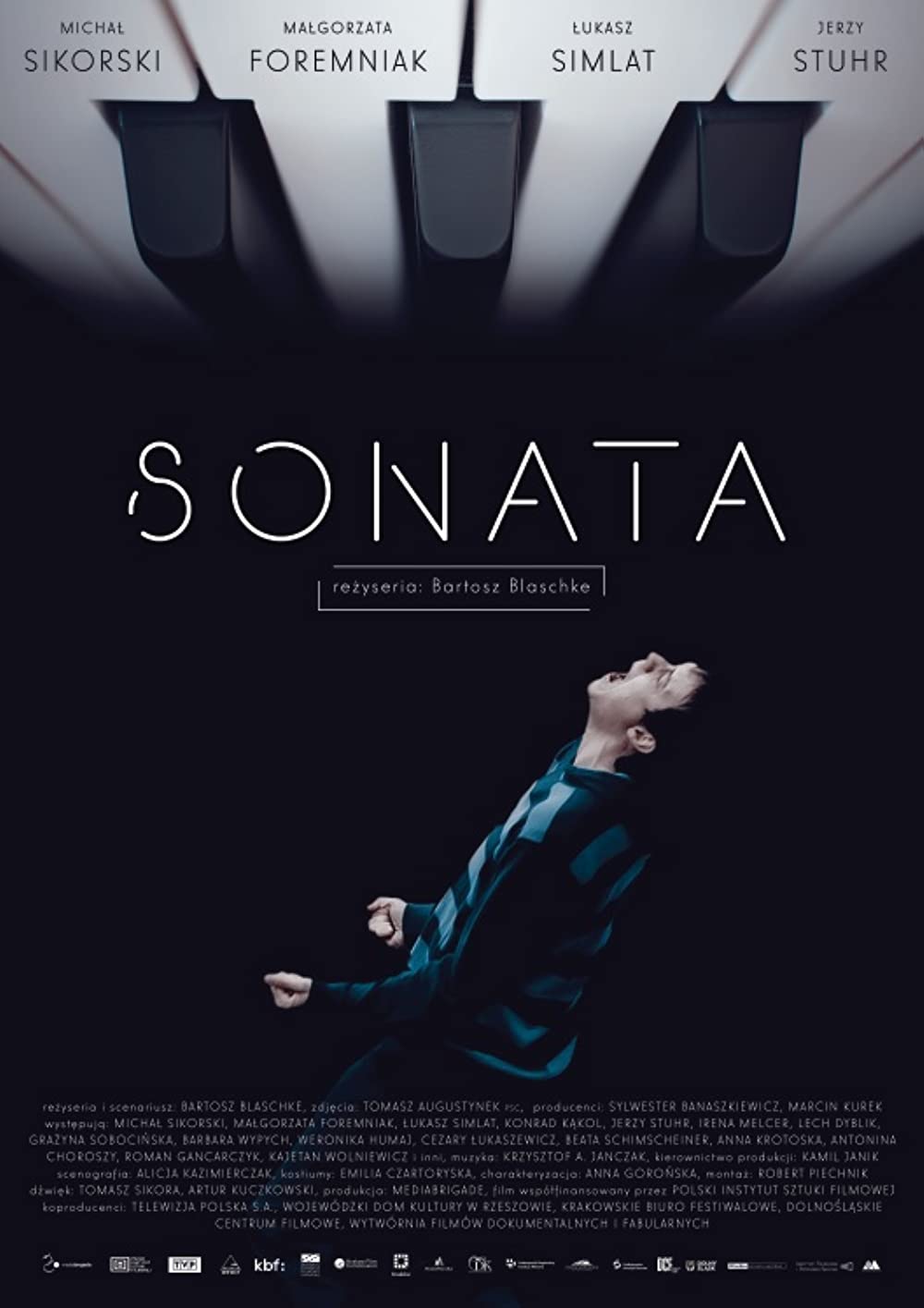 Donate today to support Polish programs like this and many others!