Featured Course!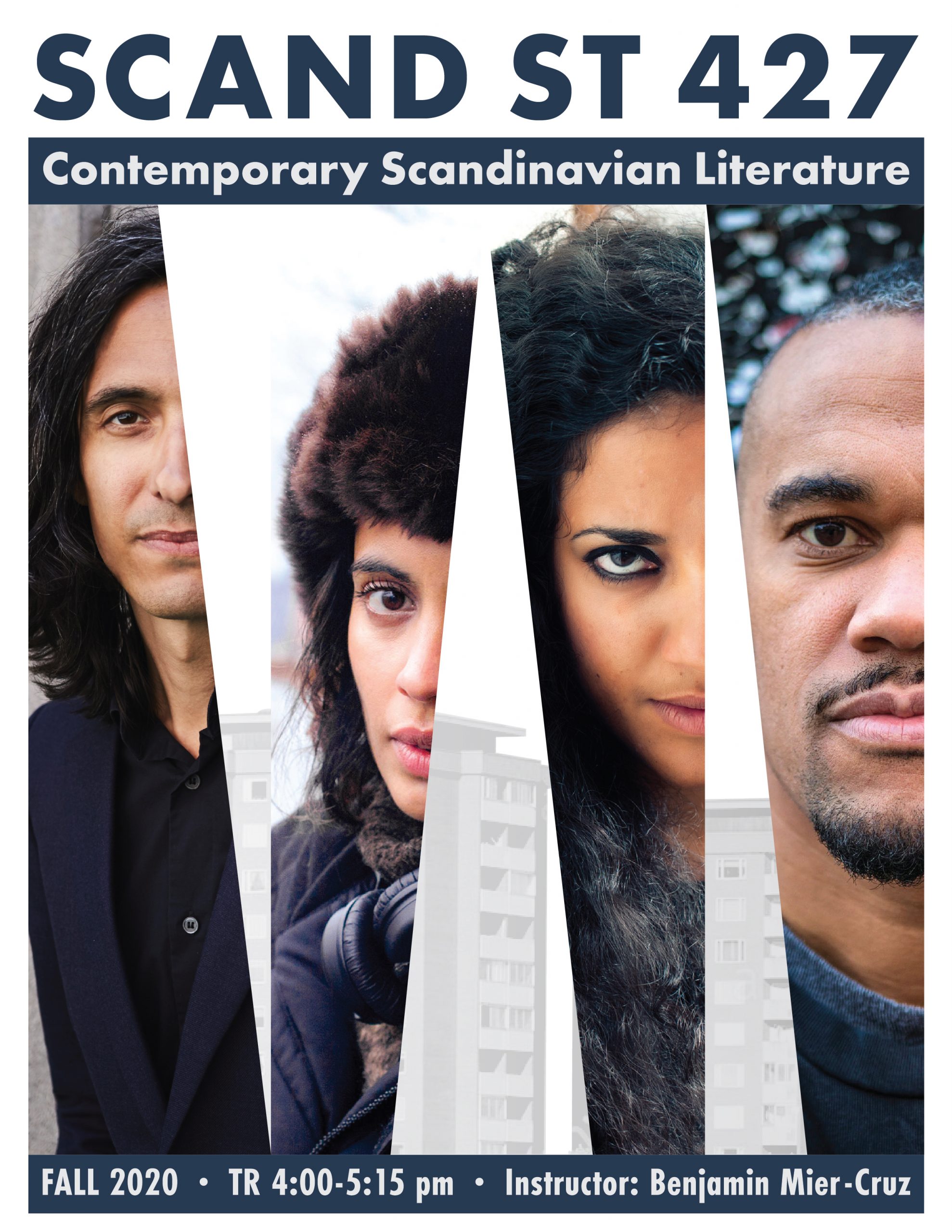 SCAND ST 427
Contemporary Scandinavian Literature
(4 credits)
TR 4:00-5:15 pm
Instructor: Benjamin Mier-Cruz
Course Description: The Nordic Countries are widely perceived to be culturally and ethnically homogeneous, yet a complex colonial history, globalization, and increased migration challenge the myth of Scandinavian homogeneity. This course will explore the recent literature and cinema of Nordic authors and filmmakers of color with a focus on intersectional areas of diversity, including race, gender, sexuality, and class. Reading against European racial stereotypes, this course will explore new racial imaginaries and forms of national belonging in countries that largely regard race as fictive. Some of the authors and filmmakers we will discuss are Jonas Hassen Khemiri, Athena Farrokhzad, Iram Haq, Bertrand Besigye, Rojda Sekersöz, Ahang Bashi, Fanna Ndow Norrby, Ruben Palma, and Johannes Anyuru.