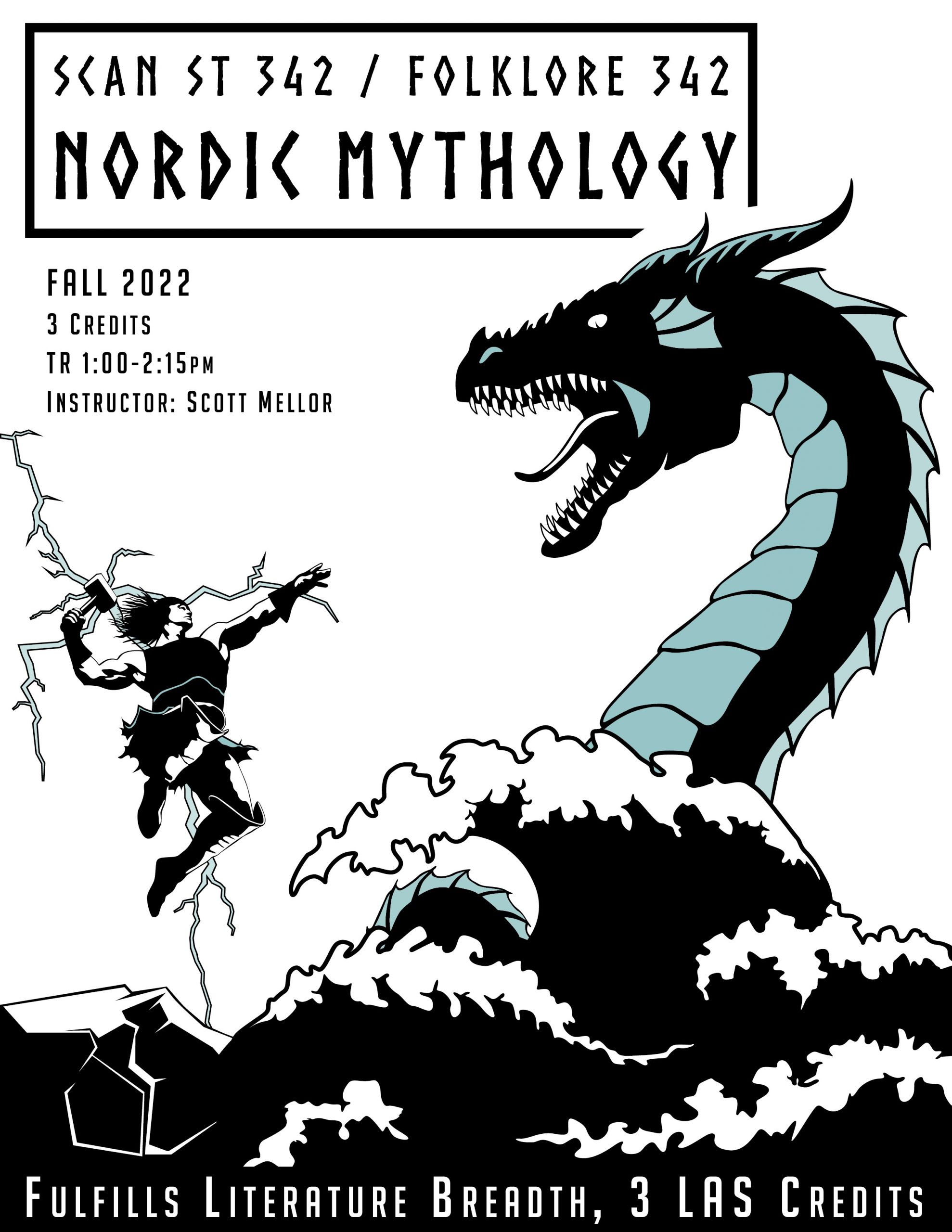 Featured Fall Course!
---
SCAND ST 342/FOLKLORE 342
Nordic Mythology
Nordic Mythology will give students an introduction to Medieval Nordic Mythology and put it in a European context. The course will use literary works written by Christians; the Kalevala, the mythological and heroic poetry of the Edda and a few of the Icelandic legendary sagas, as well as a few early Christian texts; and look at the material culture that help us understand this volatile time.
Fulfills literature breadth.
(3 credits)
TR 1:00-2:15 pm
Instructor: Scott Mellor