FEATURED COURSE!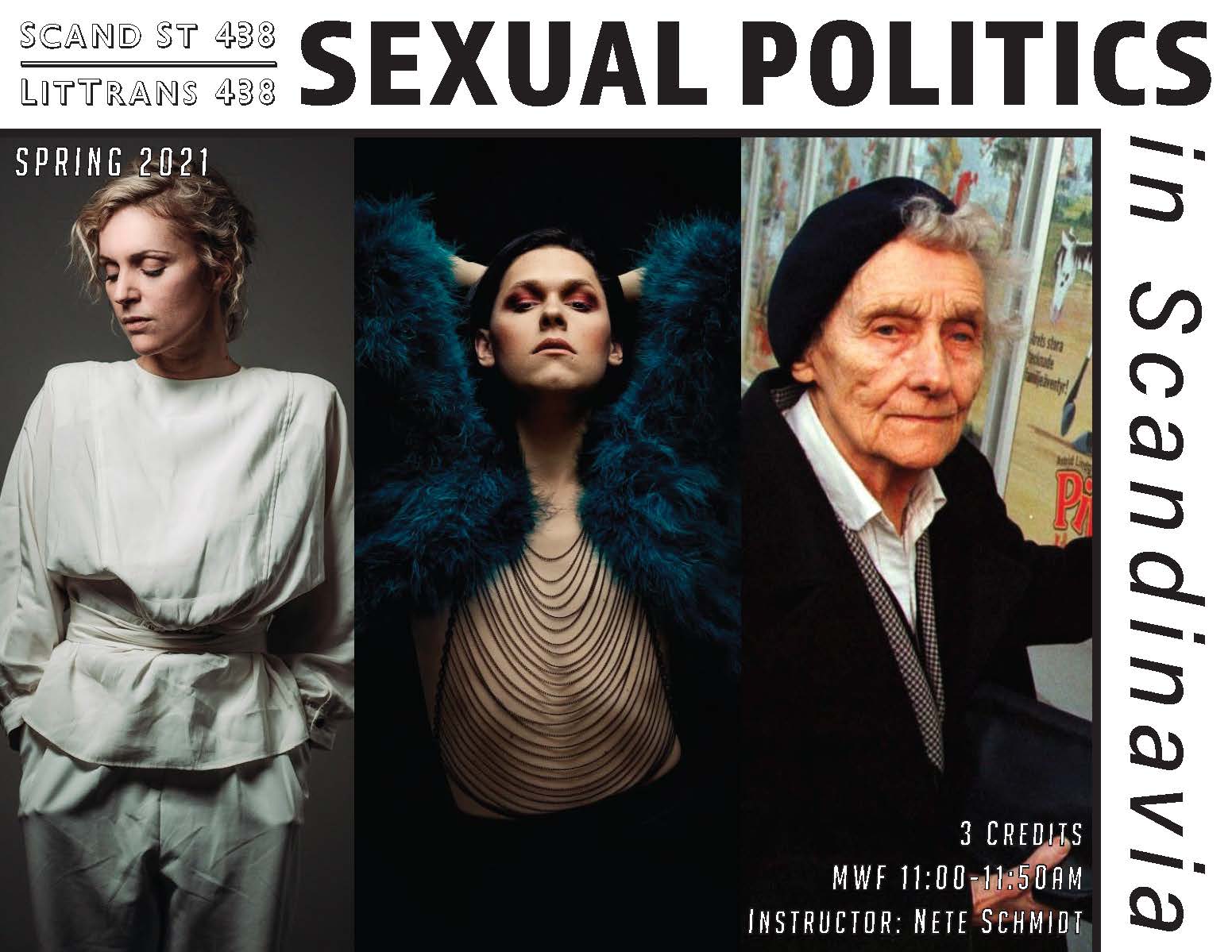 Sexual Politics In Scandinavia
MWF 11:00-11:50 am
Instructor: Nete Schmidt
Course Description: During the 19th and 20th century, women's roles and rights have changed dramatically in Scandinavia as in the US. The battles leading to votes and independence for women are clearly reflected in literature and mass media. In this class, we will read and discuss works by Scandinavian writers of the nineteenth and twentieth century reflecting the changing sexual politics and roles of women in society.