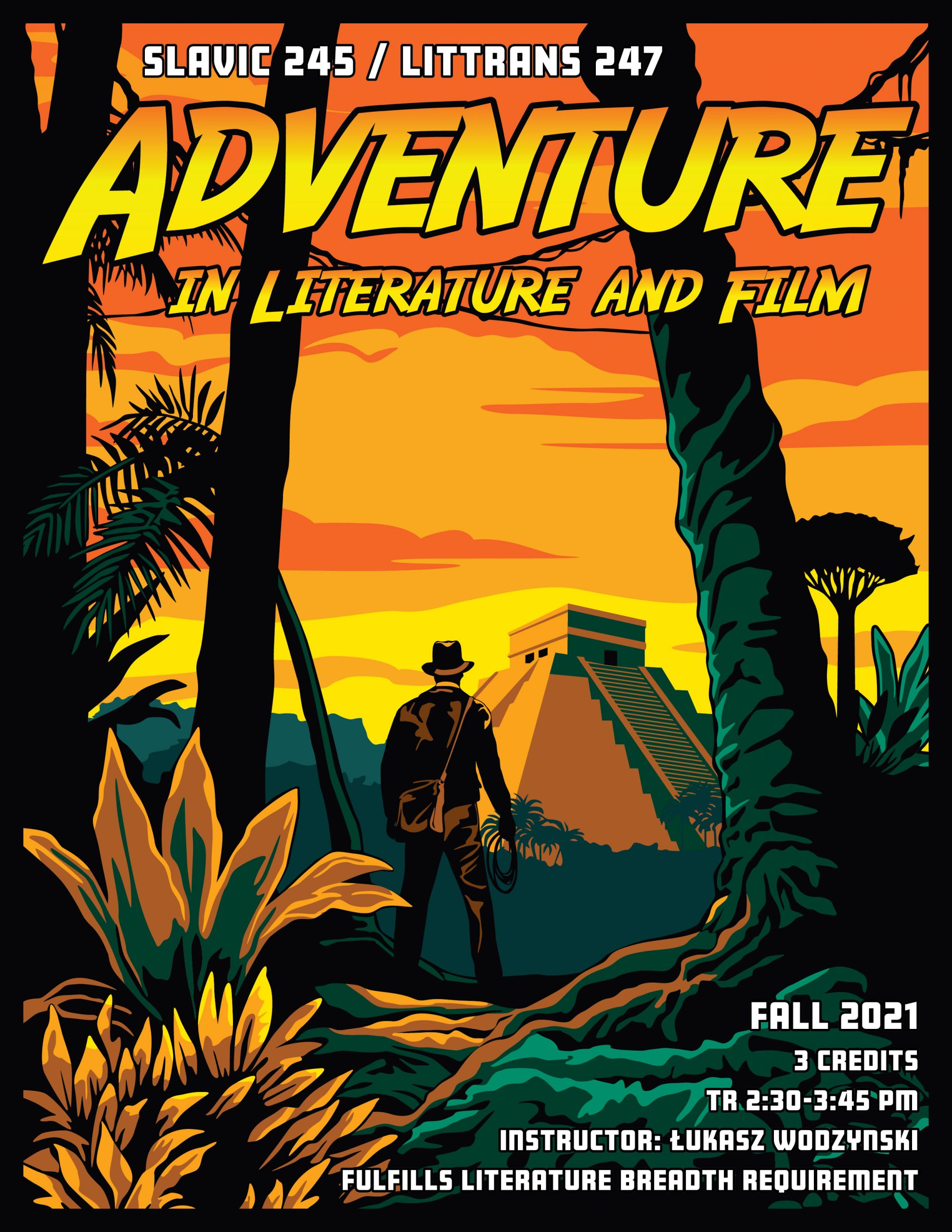 Featured Fall Course!
---
SLAVIC 245/LITTRANS 247
Adventure In Literature & Film
How do we define adventure and who gets to experience it? What role has it played in modern culture? What do adventure stories tell us about our values and changing attitudes to risk and violence? We will address these and similar questions on our intellectual journey through some of the most iconic adventures in Western cultural tradition, from The Odyssey to Indiana Jones, and beyond.
The course meets Literature requirement and has no prerequisites.
(3 credits)
TR 2:30-3:45 pm
Instructor: Łukasz Wodzynski