Berni Beringer
German
Graduate Student
Languages: German, French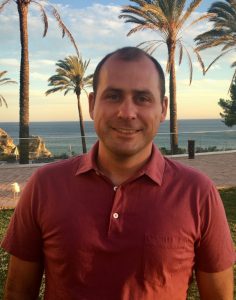 ---
Area(s) of Study: Holocaust literature and post-1945 literature.
About: Berni Beringer completed his First (2016) and Second (2020) State Examination in English, Geography, German, and History with a certificate for bilingual teaching at the University of Education in Freiburg, Germany. In Freiburg, he also worked at the Sport-Club Freiburg soccer academy as a coach and educator for several years. Between his 1. and 2. State Examination, he studied at the University of Alabama, where he earned a Master of Arts in German Literature (2018).
Before coming to UW, Berni taught at the Realschule am Giersberg in Kirchzarten, Germany (2019-2020); and he also worked as a Teaching Assistant at Franklin & Marshall College, PA, in 2013.
Berni realized his passion for college-level language teaching and enrolled in the German Ph.D. program at UW-Madison in 2020. His scholarly research interests include Holocaust literature, post-1945 literature, and intercultural literature.
Education:
– University of Wisconsin-Madison – Ph.D. Student (since 2020)
– University of Education Freiburg – Zweites Staatsexamen in Deutsch, Englisch, Geographie, Geschichte; Bilingual Teaching Certificate (2020)
– The University of Alabama – M.A. in German Literature (2018)
– University of Education Freiburg – Erstes Staatsexamen in Deutsch, Englisch, Geographie, Geschichte (2016)
Courses Taught:
The University of Alabama:
– GERMAN 101
– GERMAN 102
– Intensive GERMAN 102 summer class
Realschule am Giersberg, Kirchzarten:
– English, Geography, German, History