Dean Krouk
Credentials: Nordic
Position title: Professor, Associate Chair, Director of Graduate Studies (Nordic)
Email: krouk@wisc.edu
Address:
Office Number: 1308 Van Hise Hall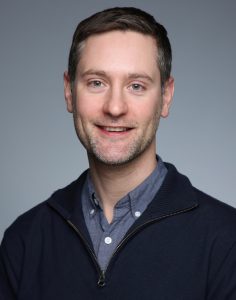 ---
Language: Norwegian (speaking/teaching); Swedish, Danish, German (reading/research)
Research/Language Interests: Modern Nordic/Scandinavian literature and history; Norwegian literature; comparative modernisms; politics of literature in the twentieth century; fascism and anti-fascism; memory studies.
About: Dean Krouk's main area of research is Norwegian literature since the nineteenth century, especially its intersections with modern political ideologies during the interwar period and World War II. Dean's first book, Fascism and Modernist Literature in Norway (University of Washington Press, 2017), examines the work of four authors with varying responses to Norwegian fascism and the Nazi occupation of Norway in World War II. His second book, The Making of an Antifascist: Nordahl Grieg between the World Wars (University of Wisconsin Press, 2022) is the first comprehensive treatment in English of the major Norwegian writer Nordahl Grieg, a poet, journalist, novelist, playwright, and icon of the Norwegian resistance during the occupation.
Dean has also translated and written an introduction to My Father's War: Confronting Norway's Nazi Past (University of Wisconsin Press, 2023), a work of nonfiction that was originally published by Bjørn Westlie in Norwegian as Fars krig. Among Dean's other published works are articles about Henrik Ibsen, Knut Hamsun, Karl Ove Knausgård, Kjartan Fløgstad, and Merethe Lindstrøm. Dean regularly teaches courses about Norwegian literature (in Norwegian), modern Scandinavian history, World War II in Nordic culture, and the drama of Henrik Ibsen, among other topics offered intermittently.
Since 2023, Dean has been the editor of the journal Scandinavian Studies.
Affiliated Departments: Center for European Studies
Education:
• University of California, Berkeley, PhD in Scandinavian (2011)
• University of California, Berkeley, MA in Scandinavian (2005)
• University of Chicago, BA in Comparative Literature (2003)