Julie Larson-Guenette
German
Faculty Associate
Office Number: 860 Van Hise Hall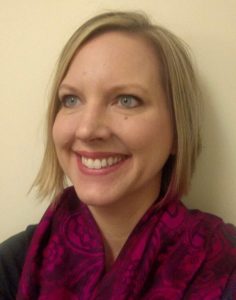 ---
Language: German; Dutch (reading knowledge)
Research/Language Interests: Second Language Acquisition; Sociocultural Theory; L2 Literacy; Language Awareness; Pedagogy; the German-American experience.
About Me: My main areas of inquiry have been driven by pedagogical concerns and curiosities that have emerged out of my own teaching experiences at the high school and college levels. My dissertation investigated learners' perceptions of L2 text, particularly their awareness of text features relative to their own L2 writing ability, and their attributions of authorship status (native vs. non-native speaker). I am interested in classroom-based SLA and learner variables, developments in language awareness, including how learners derive metalinguistic knowledge and how such knowledge influences their language use. I also work with developing L2 literacy, including reading and writing strategies and the socio-cognitive interactions between learners, artifacts (e.g., texts), and tools (e.g., dictionary, Google). Prior to returning to UW and the GNS department, I served as visiting faculty at the University of Oklahoma.  I am the Departmental Liaison for Stockwerk Deutsch.
Monika recently received the Griebsch-Bascom Professorship, 2018-2023.
Affiliated Departments: Ph.D. Program in Second Language Acquisition
Education:
• University of Wisconsin–Madison, Ph.D. in German (Linguistics, SLA minor)
• University of Wisconsin–Madison, MA in German (Linguistics)
• Oakland University (Rochester, MI), Post-Bac (German Teaching Certification)
• Purdue University, BA in Secondary Social Studies Education