Lisa Steiner
German
Graduate Student
Languages: German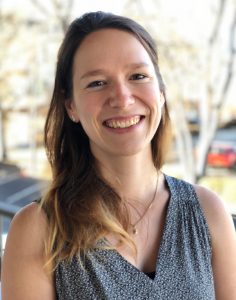 ---
Area(s) of Study: German literature.
Pronouns: she/her/hers
About: Lisa is a German PhD candidate with a focus on German literature. She is especially interested in contemporary literature and intercultural literature. Lisa graduated from the University of Education Freiburg in 2016 with the First State Examination – Europalehramt (Bilingual Teaching Certificate). She then did her M.A. at the University of Alabama in German Studies from 2016-2018, where she taught as a Teaching Assistant for German. After that, she received her Second State Examination in 2020, while teaching at a High school near Freiburg, Germany. She came to Madison in 2021, after beginning her studies at UW online in Fall 2020.
Education:
– University of Wisconsin – PhD Student since 2020
– Seminar for Teacher Education Freiburg – Second State Examination for Education (English, German, Biology, Geography) (2020)
– University of Education Freiburg, Germany – First State Examination in Education (German) (2018)
– University of Alabama – MA in German Studies (2018)
– University of Education Freiburg, Germany – First State Examination – Europalehramt (Bilingual Teaching Certificate) in English, Biology, Geography (2016)
Courses Taught:
University of Alabama:
– German 101/102
– Intensive German 102 summer class
Emil Doerle Realschule Herbolzheim, Germany
– German, English, Geography, Biology
Goethe Insitute Freiburg, Germany:
– Summer program B1 course
Szkola Podstawowa, Plewiska, Poland:
– Assistant German Teacher (Middle School)
Awards:
Outstanding Graduate Student Award in German; University of Alabama
Outstanding Student Award, First State Examination, University of Education, Freiburg