"Having first hand experience makes you understand that much better."
Program: ACTR Russian Language and Area Studies Program (RLASP), Fall
Student's Major: Political Science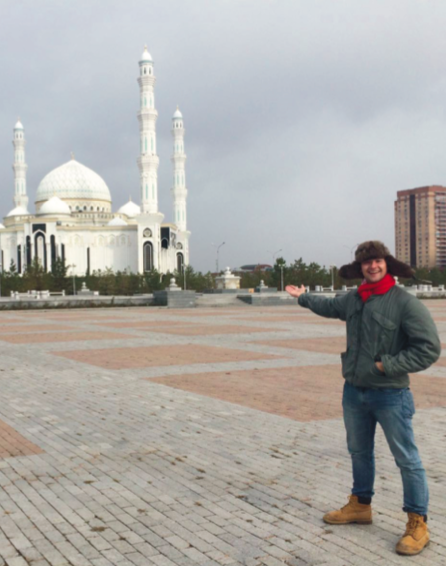 Academic Life: We had small class sizes of 3-4 people, with other American students. We had two hours of one Russian language class, with the aims of learning new vocabulary, reading and writing, and another one perfecting grammar. Once a week we had a listening class and a pronunciation class.
Settling In: I grew to love the food, the culture, the Russian language, and just living abroad in a completely different place. After a while, when I was speaking better Russian, I felt more strongly that I had established myself.
Tips for Future Students: I was excited and nervous about living with a host family who spoke little English. However, I respected the resident director from my program, and knew I could count on him for anything, so his presence helped ease those tensions.
Cultural Differences: Kazakhs are aggressively hospitable. They give everything for their families and extended relatives. They are much warmer than an American family, even from the outset of meeting them.
New Perspectives: I understand that cultures aren't better or worse than each other, sometimes they are just different, even despite lack of economic prosperity or democracy. There are different challenges countries have to face and we shouldn't sneer at them for that.
Benefits of Study Abroad: I think that this experience and my improved Russian language skills will be a boon to me as a future military officer, and later on as I apply for jobs, possibly with the US government.