"For as much effort as you put into this program, the results are ten times that effort."
Program: ACTR Russian Language and Area Studies Program (RLASP), Fall; Vladimir, Russia
Student's Major: Russian Language and Civilization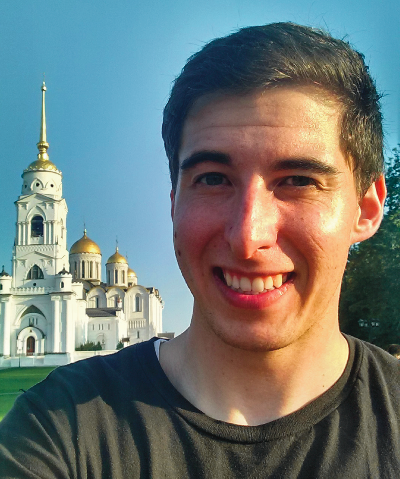 Academic Life: I took Russian courses with other Americans. We were in a classroom for about five hours each day. The environment was more like our high schools in the United States, but we had teachers come to us at different periods throughout the day to teach us the various topics. The courses I took  were Grammar, Phonetics, Speech, History, and Media. All of them speak for themselves except for the last one. The media class entailed viewing news on a local television station and trying to decipher what was being said: translation in its most literal form. All of the classes were in Russian.
Housing: Every part of it was beautiful. I lived in an old apartment with a single elderly woman named Zinaida. She let me call her Zina for short. I lived about four blocks south of the main street, which is essentially downtown. If you turn right and walk toward the street you will  see a 100-year-old cathedral.
Most Memorable Experience: All of the American students on the study abroad program associated with ACTR took a river cruise from Uglich to St. Petersburg, Russia. The trip was about five days long and each day we stopped at a different Russian village to have an excursion. Throughout the course of this trip I saw the Russian countryside, the culture, and had the opportunity to speak with so many Russians on  board the ship. It was amazing and indescribable.
Perspective: I was the bravest. I stopped caring about how I sounded in a foreign language long before any of the other Americans did. I spoke the most in the foreign language in terms of duration and length, and to be fair I made the most mistakes. I learned the most because of this.