"I loved the adventure and the challenge of having to navigate myself around the city."
Program: UW Scandinavian Studies in Sweden, Summer
Student's Major: Biology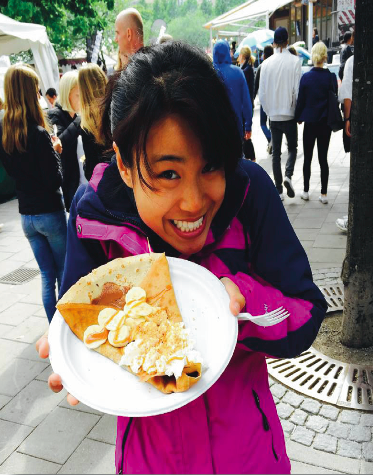 Academic Life: The academic experience was definitely one of a kind. I was in a group of six other students and a professor, all from UW. We had a lecture every morning and took a field trip in the afternoons. It allowed me to engage with the culture and history there and sparked an interest that I never thought I would have for the ancient past. At night, we were asked to reflect on the experiences during the day by writing in a diary or a blog, which was a very relaxed way to learn. I also took a lot of time to just explore the city, which was an adventure in and of itself.
New Perspectives: This program changed my perception of history, and I was very honored to have studied with such an amazing group of peers and such a great professor. I have never really been a big fan of history, and taking a civilization and culture course in Sweden was a very bold move, especially given the amount of history that was inherently embedded in the course. By engaging with the remnants of the past, it really grew on me.  I began to like history, and I'm more interested in different parts of the past.
Self-Knowledge: My experience in Sweden definitely made me a lot more knowledgeable about the Swedish culture. But I think, more importantly, I learned about myself. You think you know yourself, but you'll find out that you (maybe) are wrong when you are abroad.  It's really a self-discovery process. I learned about how I handle stress (particularly when I get lost) and how to problem solve (when I couldn't speak the language).