"Iceland is a beautiful country, and that is a great draw."
Program: University of Iceland Exchange, Fall
Student's Major: Dietetics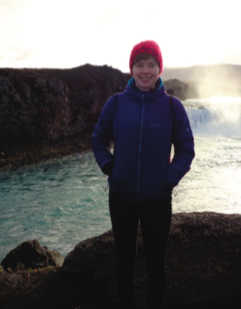 Academic Life: The University of Iceland was similar to American education, with exams during the semester and a final exam. Some classes were very easy, and others were hard. Because I could only take classes taught in English, and no classes taught in Icelandic, most of the other students were international, mainly European. There are very few students from the United States in the University, despite its proximity to Iceland. I had an Italian post-doc, an Icelandic teacher, and an American professor as teachers.
Advice to Someone Considering Iceland: It is great for meeting international students, as there are few Americans in the program. Environmental students and medieval studies students may appreciate this program the most. Due to the limited number of English classes, some may find this frustrating.
Cultural Differences: Customer service is different. Icelanders pride themselves on independence, and see everyone as equal to another. Because of the naming system, you refer to everyone by their first name, even professors. In many stores, staff are not outgoing and friendly, but I also encountered great generosity and kindness.
Advice to Someone Considering Studying Abroad: Be clear about what you want to get out of studying abroad. Are there programs that let you take classes for your major? Or will you study something that fascinates you? Do you want to meet local people or stick with American students? If you want to branch out, consider doing an exchange.