Program: Obesity and Health (Madison and Vienna, Austria)
Student's Major: Dietetics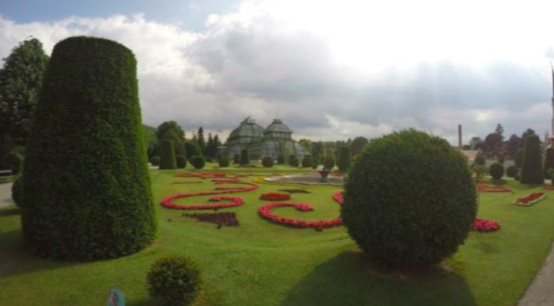 What's one piece of advice you would give to someone considering this program?
This is a good program if you have never traveled out of the country before. The academic workload for it is not too rigorous, so you really do get to relax and enjoy your time exploring the city. I would advise getting to know Sherry and her graduate student, Bryan, because they have done some amazing things in the field of nutrition research and I learned so much from them!
Describe what the academic and classroom experience (if any) was like on this program.
During the trip we presented research papers we wrote prior to the trip. We learned a lot while at the United Nations, which was probably my favorite experience. At this event, we had people who work for the IAEA meet with us and tell us about how this branch of the UN works as well as how they rose to their positions. I enjoyed learning systematically how the UN operates and learning of my professor's involvement at this level with her research. Prior to the trip itself, our group met over spring break. We had more formal classes during this time with many guest lecturers who provided us with a background on obesity and explained their related research. This was more formal, but I also enjoyed it. We also learned about the benefits of yoga in relation to health, and we got to practice yoga and cook a few healthy lunches together.
What did you learn about health through this program?
I learned that achieving health may not necessarily be as objective and easy as many people think. I also learned the importance and effects of overall lifestyles on attaining health. For example, more people walk or ride bikes in Europe and eat smaller portions than in the United States, at least from my observation. It is important to understand the culture and context of the population you are trying to implement health initiatives in so that they are successful.
What was one significant cultural difference?
A lot of people walk, bus, or bike in Madison, but I think Madison is unique in that regard compared to much of the United States. A lot of people chose these methods of transportation in Vienna too. Meals consisted of a lot of meats, even breakfast. Certain vegetables, like asparagus and potatoes, were popular too. Also, when using escalators, one must stay to the right if they are not walking the escalator and leave the left clear for those who want to walk up it. We also had men come up and talk to us pretty regularly without hesitation. They told us they could tell we were American by how we dress and the shoes we wear. I believe they thought we were underdressed and that our shoes were too casual. I also noticed more people speaking many different languages, not just German or English.
What was one of the most memorable experiences from your time abroad?
Every night during the summer in Vienna they have music, food, and drinks set up all along on one of the canals of the major river, the Danube. We visited the Donaukanal for dinner a couple of times while in Vienna and I wish I could return and experience it again! It was one of those experiences where all of my senses were engaged and I truly got to experience an authentic evening in the bustling downtown of Vienna. I ate Thai food from a food cart and drank a mango lassi while (safely) sitting on the edge of the bridge overlooking the water with some of my best friends. There was graffiti everywhere and people speaking many different languages and I felt like I wanted to experience this Viennese summer night forever!