"Denmark is a wonderful country to study abroad in! It seems like a utopia when you first step off the plane!"
Location: Aarhus and Copenhagen, Denmark, Year
Student's Major: International and Scandinavian Studies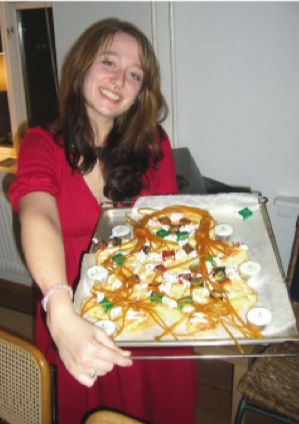 Academics: Classes in Aarhus are not that different from those at UW-Madison; although, courses are much more self-motivational as they typically only meet once a week, and your grade is usually based on one large paper or oral exam at the end of the semester. I took three courses in Aarhus and really enjoyed the classroom debates and discussions. I took two courses at the University of Copenhagen, which were specifically designed for exchange students.
Housing: In Aarhus, I lived in a house with five other international students, and my time with them was priceless. As we were all from different countries, we were able to learn so much about each other and our respective cultures and we formed life-long friendships. In Copenhagen, I lived alone in a kollegium, which had efficiency apartments for students. I enjoyed the space and the privacy, but did not make the same connections with the Danes I lived next to as I did with my housemates in Aarhus.
Biggest Cultural Difference: The Danish people are friendly and helpful, yet modest and non intrusive. While these traits may seem cold at first, you will find the most devoted friends once you've broken through that barrier. The people you meet will stay with you forever, as will the landscapes and hygge ("cozy") culture of Denmark. Outside of bustling Copenhagen, and the slightly less bustling Aarhus, you find charming small towns and countless beaches.
Traveling while abroad: From a hub like Copenhagen one can get almost anywhere. I visited Madrid, Moscow, Bodø (above the Arctic Circle in Norway), Venice and many places in between! While traveling, you learn so much about yourself through your experiences and the people you meet and how you react in these new situations and surroundings. There is truly nothing like it and no other way to gain such first-hand world knowledge.