"This experience opened my eyes to the importance of travel in my life."
Program: UW Obesity and Health in Austria, Summer
Student's Majors: Pharmacology & Toxicology, Biology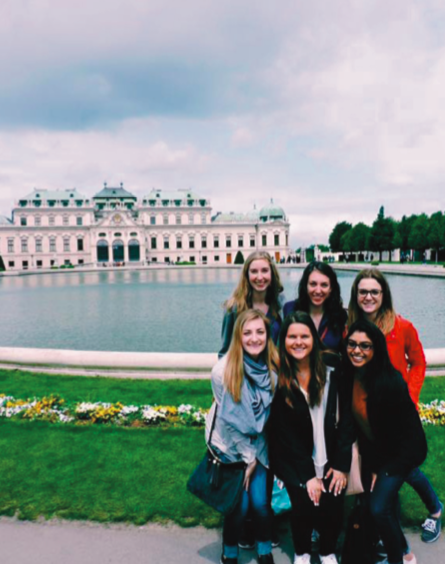 Academic Life: During spring break, my study abroad group met for the first time and spent a few days learning background on nutrition, obesity, and health through lectures, trips to health clinics, and experiences such as a cooking class and a spin class. After the spring break portion each student was required to take on a research topic relating to obesity and health. In Vienna, classes consisted of students presenting their research findings and then a floor discussion/Q&A with the group.
Advice for Someone Considering This Program: I feel I learned a lot about the complexity of obesity, both within the body's biochemistry and on a large scale in the healthcare industry. As an aspiring physician, I think this program is very valuable to my understanding of the difficulty of this epidemic.
New Perspectives: I had never been out of the country before this course and if I hadn't come across this program, I probably wouldn't have traveled abroad this summer. To actually step foot in places I've only seen in pictures like Belvedere Palace was incredible. Because America is relatively young in comparison to Europe, there is an immense amount of history and culture behind so many of the buildings and this set off a spark in me to immerse myself in as many countries and cultures as I can.
Memorable Moment: Visiting the United Nations in Vienna. It was amazing to not only hear from some of the world's leading experts regarding their research and goals for world nutrition and health, but also to see the complexity of how the UN works as a whole. It is encouraging to see people from all different backgrounds spanning over one hundred countries that come together within this international center each day to tackle world issues.