"Studying abroad helped me to step out of my comfort zone and explore who I am as a  person."
Program: UW Conflict and Culture, Summer
Student's Major: Undecided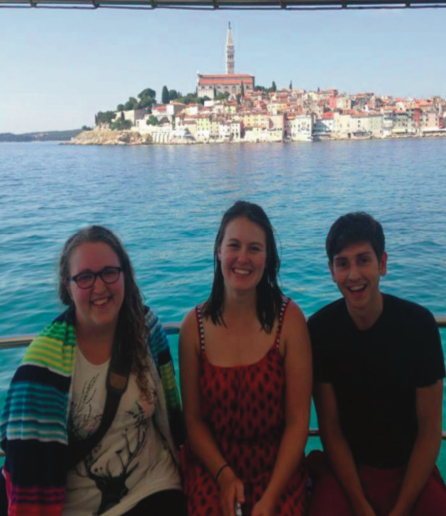 Academic Life: All of the other students in the class and in the program were from UW. The class was taught by Professor Toma Langinovic. For the first couple of weeks, we had out of class readings on topics such as history, anthropology, and political science that we would split up between the students. The readings all concerned the area of the Istrian Peninsula and the history and conflict of the region. In the course of the four weeks of class we had two guest speakers on various topics and we also took two field trips. The field trips took us to other places in the Istrian Peninsula. We got to tour churches, olive oil factories, and aromatic gardens.
Housing: In Croatia we lived in apartments which were located about a 10 to 15 minute walk from town. There were 7 rooms in the complex and we occupied five of those rooms with two or three people per apartment. We would leave our doors open and be very social so it sometimes seemed as if we were living in one large apartment.
How Study Abroad Sets Makayla Apart: I feel like I have a better understanding of the variance between people and cultures. Before studying abroad I knew that there were differences but I did not fully recognize and appreciate those differences. Studying abroad has given me an edge by opening my eyes and allowing me to be more willing to try new things and meet new people.
Croatia as a Second Home: I will forever have a special place in my heart for Croatia. I realized that it was like a second home when I felt comfortable enough to just be alone and do things that I would normally do at home. I did not have to be with friends all of the time to enjoy myself.