"Croatia is unique and that is what drew me to it."
Program: UW Conflict and Culture, Summer
Student's Majors: Biology, Psychology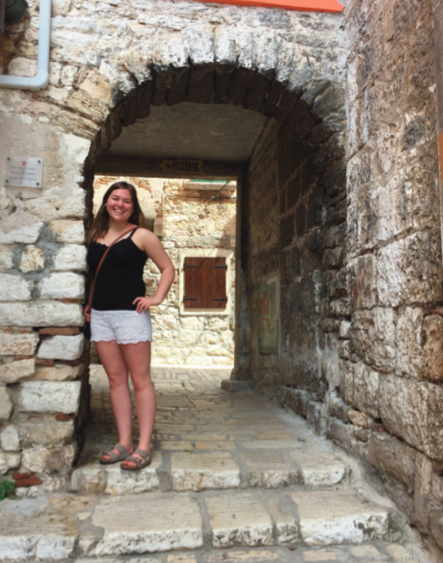 Academic Life: We had class for three hours, three times a week, which was a group discussion with UW Prof. Toma Longinovic about the reading we had for that day. Most of our learning took place through interactions with the local community and casual conversations with Toma. We could ask him questions about anything and everything we were curious about and he would give you a fantastic, well-rounded answer.
Benefits of Study Abroad: I have grown so much more comfortable traveling and it's given me the confidence to go abroad again, which opens up so many possibilities for me to explore the world and gain more cultural experience. My study abroad experience shows that I can adapt to new, unfamiliar surroundings and make the most of my situation. I am confident in my abilities to navigate a foreign country and I think that can translate into the workplace when I'm stepping outside of my comfort zone to try something new.
Feels Like Home: Croatia will always hold a special place in my heart and I feel so fortunate to have a personal connection to a new country. It seems silly, but the first time I felt like Rovinj was home was when I realized that we'd stayed there long enough for the billboards by the bus station to change; I felt like a local!
Tips for Future Students: Embrace the unknown! I consider myself a very organized person and I usually like to be in control, but this experience has really taught me to go with the flow. Travel doesn't always go as expected and there's no way you can go to a foreign country for the first time knowing exactly what will happen. Surprises make the experience fun, and I promise those are the things you'll remember the most (and they'll be your most entertaining stories).