"I have a greater understanding of Central Asian culture."
Program: ACTR Russian Language and Area Studies Program (RLASP)
Student's Major: Russian, International Studies, History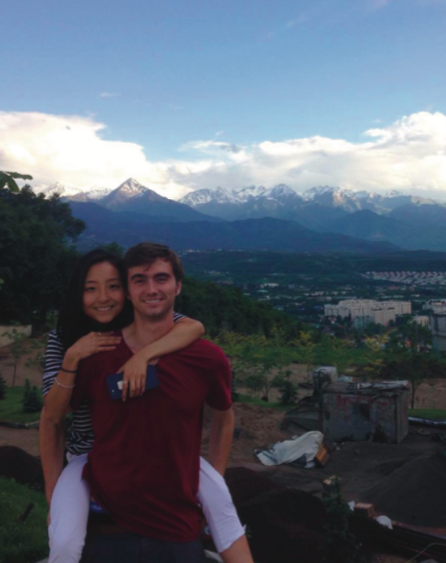 Academic Life: The class consisted of six students. We talked about topics including grammar and conversation, but my favorite part was when our professors would talk about life and culture in Kazakhstan. Since I am a history major, talking about Kazakhstan during the Soviet period was intriguing to me because my professors lived through the Communist era. The American students who were in the class with me were from all over the United States and we had some similar, yet mostly diverse backgrounds.
Housing: I lived in a homestay with a woman in her 50s. She lived in a nice apartment located walking-distance from the school. She only spoke Russian, which was great because I had to think and speak constantly in Russian.
Benefits of Study Abroad: I can now say that I have studied abroad in a country that not many students have ventured out to. I have significantly improved my Russian speaking skills, which can be considered an asset in the job market.
Cultural Differences: Be ready for culture shock. The people of Kazakhstan are very friendly and welcoming, but their ways of being hospitable are completely different than what we are used to.
Memorable Moments: The cultural excursions were the most memorable part of my study abroad. The trip that we took to Lake Kaindy was absolutely my favorite experience because we were able to see the bright blue lake with trees. I have never experienced anything like it and when I think about my trip abroad, I often think of that time.