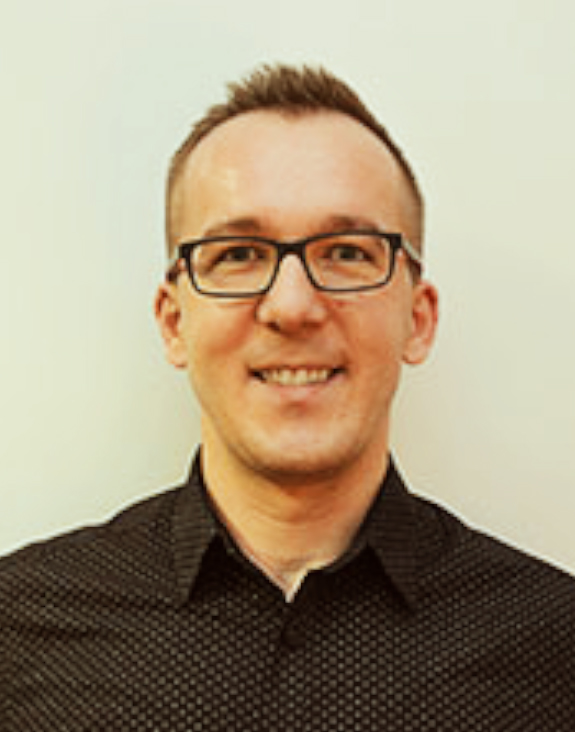 GNS+ welcomes one of our newest lecturers Krzysztof Borowski. Krzysztof received his Ph.D. from the University of Kansas. He specializes in Polish language instruction, Slavic sociolinguistics, and issues of identity in contemporary Poland.
What first drew you to language studies?
I became fascinated with languages early on after my mom had taught me to read some Russian. Since I was 6 years old, I was taking German, later adding English, Russian, Italian, Bosnian/Croatian/Serbian, and Spanish to my repertoire. One thing that always intrigue me about languages was that each language seemed like a precise, almost mathematical system, to me, so it was enough to figure out the basic rules to quickly move forward toward first competence and later fluency.
Describe any teaching or research that you do that is interdisciplinary (e.g., working with scholars in other departments/disciplines).
My Ph.D. research was very much interdisciplinary in that I was studying online political discourse in contemporary Poland from a sociolinguistic perspective. Given that, I was borrowing theories and methods from linguistics, anthropology, sociology while drawing heavily from history to uncover how language use in participatory online media helps produce prejudice, hateful speech, and, sometimes, outright violence. The fact that I enjoy working across disciplines and learning new methods and theories has definitely helped me complete this project, making it more entertaining along the way.
Describe any outreach/public service you do related to your discipline (activities that reach an audience beyond the classroom or university).
In the past, I have co-organized biweekly meetings of the Polish language table and have always enjoyed it as a chance to get out of the strict professor–student roles and to just build community while using Polish. Later this year, I will be working with our Polish professor Łukasz Wodzyński and the Polish Students Association on organizing and publicizing the annual Polish Film Festival, which has had great success in the past, so we hope to keep up with this tradition. Since this year's edition will most probably be held online, my goal is to bring this event to people not only in Madison or Wisconsin, but anywhere in the U.S.
What is the most memorable experience you've had as a result of studying language?
During my M.A. studies, I had an opportunity to visit and stay in Verona for a semester as part of the LLP-Erasmus student exchange program. After taking Italian in college for only a semester or two, this experience has helped build my confidence in the language, aside from getting to know the northeastern part of Italy better.
What is your favorite word (non-English) and why/what does it mean?
I have an affinity for words that have fallen out of regular use but—when used—add an extra attitudinal layer to the utterance. A Polish example of such a word is tudzież, which translates to 'and, too, as well' and sounds very original in contemporary Polish. For purely aesthetic reasons, my favorite Italian word is allora 'so, (well) then'.
 If you could say one thing to a student considering language studies what would it be?
Because languages, while similar in many aspects, are each different, language studies will open your mind to new ways of thinking about people and their cultures, which I think is the biggest benefit of language studies.