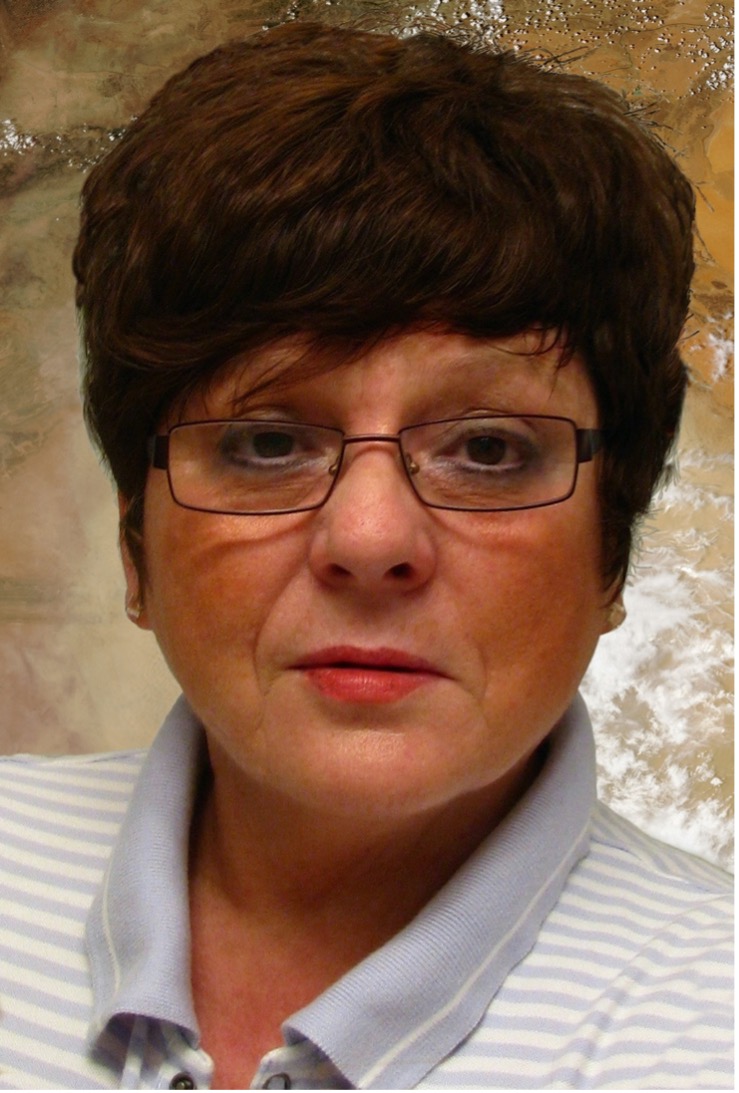 How Humor Helped Us Survive Communist Reality in Poland
A native Pole and former UW-Madison instructor gives a first-person account of life under communism in Poland.
Irena Frączek, a longtime instructor and lecturer in the UW–Madison Department of Continuing Studies, was a guest in Krzysztof Borowski's new Slavic Studies course on politics and comedy in Poland. In the course, students take a journey through 20th-century Poland as they learn its political history, watch Polish comedies, and discuss humor as a political weapon. Speaking via Zoom to a class of 40 students on Monday, March 29, Irena shared some of her memories of growing up in communist Poland, reflected on the role of humor played in coping with everyday reality, and answered students' questions.
Originally from Poland, Irena arrived in the U.S. after receiving a scholarship from the Kosciuszko Foundation in New York City. But her road from communist Poland to Madison was far from smooth. From a country under martial law at the time she applied for the scholarship, Irena had to navigate hurdles that did not exist in other countries.
"I came to the U.S. in September 1983, having lived all my life in Poland, thanks to a scholarship from the Kosciuszko Foundation," Irena said. "I applied for it shortly before the introduction of martial law in Poland (December 13, 1981). For several months, I had no idea I received it because Polish authorities intercepted the paperwork. The good news reached me via a UW-Madison professor who came to Poland for the International Cartographic Association conference in the summer of 1982. This was the first international meeting held in Poland after the imposition of martial law."
"Then came a big surprise: It turned out that I needed the government's permission to accept the scholarship. To become eligible for the permission, I needed first to obtain clearances from the Departments of State, Foreign Affairs, Justice, and Education.  One of the higher-ranking officials I met on that grueling trail explained the problem to me. He said the Kosciuszko Foundation 'unreasonably' insisted on awarding the scholarships all by itself.  The Polish government, however, wanted to receive all the money directly from the Foundation and then distribute it among 'worthy' recipients (that is, members or supporters of the Polish United Workers' Party). Nevertheless, I obtained all the required clearances a few weeks later."
Stamp
"The final requirement was to get a stamp from the U.S. embassy. But the embassy was 'guarded' by tanks. So, now what? What could I possibly do? This called for that industriousness that Poles are known for. When I returned home, the solution was already in my head. Lucky to have a phone (not that many people had phones then), I called everybody I knew asking them to call everybody they knew to see if they knew anyone who worked at the U.S. embassy. Three hours later, I got a response and an address where to deliver the papers. I got the stamp the next day," she said.
"After filing my papers, I waited, and waited, and waited. The permission arrived in March 1983, too late for anything since the scholarship was set to expire the next day. And then came news that the Kosciuszko Foundation extended the 1982 scholarships by another year because none of the recipients managed to arrive."
Earlier in the semester, students in this class learned about the different types of jokes created about communist Poland and its leaders. Reflecting on the role of humor in this bleak chapter of Polish history, Irena highlighted the role of jokes and comedy in everyday life. "The number of jokes produced at the time was just mindboggling! You could make jokes about the most deleterious things," she said. "So, yes, absolutely—comedy was one of the ways to cope with this reality."
Among some of her memories of life under communism in Poland, long lines, exotic fruits, and ration cards occupy a prominent spot.
Line
"Standing in line to buy meat or other things is among the most dreadful memories of my early teenage years. Occasionally, I had to get up early and go with my mother to the store. After she was gone to work, I then stood in line as a placeholder. That is not to say that there were no happy things in my childhood. Moreover, I understood that my mom had to work, we had to eat, and this was my part to do."
Another way of getting items needed for survival was through a family friend. "He was a driver for a president of a state-run commerce company, and therefore was positioned exceptionally well to obtain things outside of the official store network. He was traveling to all the places where they had cheese, eggs, and so on. Many people wanted to give or sell him stuff because on the road, he had the ear of his boss and could sometimes steer things in the desired direction. Every few weeks or so, we were then getting some things that were hard to get in the stores."
Oranges
"Another memory of mine is that stores were poorly supplied and some items (if available at all) showed up in stores only on special occasions. For example, oranges could be bought only around Christmas. As a child, I was waiting with excitement to hear on television about the arrival of ships with oranges to the port of Gdynia [a city near Gdańsk in northern Poland on the Baltic Sea coast]. This meant that the oranges would be sold in stores two weeks later. These were the little bright things in this otherwise gloomy situation."
Pineapple
"When I was already a student at the University of Warsaw, I had to transfer from a streetcar to a bus on my way to classes. One day, my eye caught sight of pineapples in the store window. Almost certain it was an illusion, I went to investigate, but yes, there were three real pineapples in the window! I never had a pineapple before, so I stood there as if under the spell, imagining how tasty and juicy it was. Unfortunately, there was no way to buy it because the line was incredibly long. This is how I saw a pineapple for the first time in my life. This fruit became for me a symbol of some improvements occurring in the 1970s."
Irena then explained some of the changes occurring after Edward Gierek became a de facto ruler of the country in 1970. Some things were improving. For example, the pace of building new housing picked up. However, paying off the loans used to finance those improvements led to escalating food shortages and, subsequently, food rationing. Sugar was the first rationed item but in the late 1970s, almost everything was subject to rationing.
Piekielny Piotruś
"One day, we were hosting friends who had a little boy. Secretly, we called him the Little Pete from Hell or Piekielny Piotruś in Polish because he was known to run amok wherever he went. With him around, there was no chance for any conversation. At some point, however, Peter took interest in our kitchen cabinet and became quiet. But this silence lasted for too long. When we went to investigate, we found little Pete bending over the toilet bowl and literally sending down the drain my store of the rationed sugar. As hilarious as it looked, the loss was rather serious because that sugar was our 'currency' used in exchanges for other hard-to-get items."
Irena also shared some of her memories involving underground opposition against the communist government. One of them included an unexpected visit from the police (the milicja) at the time.
Typewriter
"The 1970s witnessed also an incredible growth of underground publishing providing people with uncensored books, newspapers, and bulletins of various kinds. When martial law was declared, the first step of the military was to take total control over the flow of information. All printing equipment was seized, all phone lines were cut off, radio and TV were besieged, and all media moved under the control of the army. Some of it I saw with my own eyes living across from the main public television building located on Woronicza Street.
"Yet, soon the information started flowing again in part thanks to the thousands of anonymous people who painstakingly reproduced information bulletins using simple typewriters. I became one of those typists. My work was done in the three-story house that belonged to my in-laws. First of all, hauling the typewriter from one place to another was simply too risky. On the other hand, typing in one of those huge apartment buildings [called bloki in Polish] where I lived was out of the question because neighbors would hear it and report it to the police.
"One Sunday afternoon, I was doing my job on the top floor of the house. Suddenly, I heard my mother-in-law shouting from downstairs: 'Police, police!' and sounds of heavy boots heading straight to the top floor. With no time to do anything else, I shoved the typewriter into an empty closet. Not even one piece of clothing to cover the damning evidence: sheets of alternating white and black carbon paper still in the machine. Six men (three policemen and three soldiers) rushed into the room. Soldiers entered first. I was mortified. There was nothing to see in the room but me, so the police officer in charge ordered the soldier standing near the closet: 'Check it."'The soldier started opening the closet door, stopped halfway after seeing the typewriter, looked at me (his gaze seemed to last a million years), then firmly shut the closet door, and announced: 'It's clear.'"
"In Poland, there was a draft at the time, and every man had no choice but to serve in the army. This meant that many soldiers didn't support the government. Luckily for me, the soldier checking the closet was clearly one of them. If the police officer in charge decided to check the closet himself (and for a split second it seemed like he would), I would go to prison, and the soldier would be punished severely."
For years, Irena Frączek taught courses in Environmental Conservation and Global Physical Environments at UW-Madison. Irena is currently actively involved with the Polish Heritage Club of Wisconsin (Madison) and the Polish American Congress (PAC) Wisconsin Division. She is also co-author of the guide "Do You Know Poland?," which was recently released by the PAC Wisconsin Division. She lives in Madison, Wisconsin.