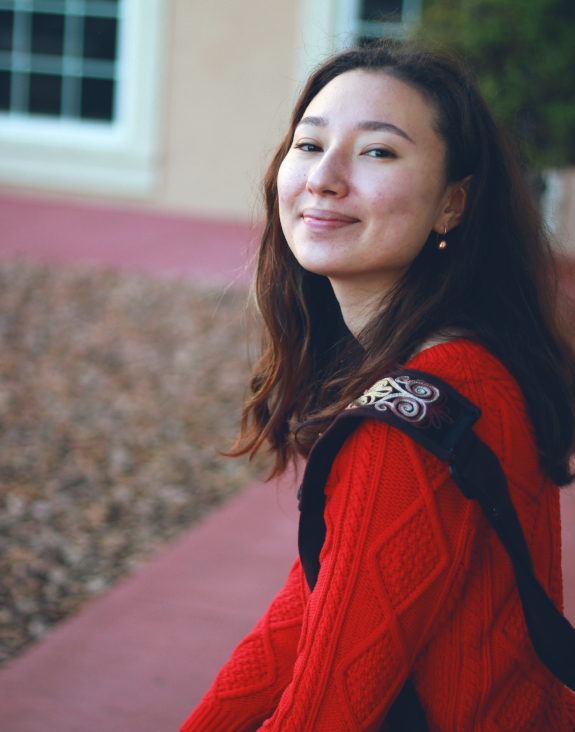 Aselle Almuratova, current PhD student in Slavic Studies, has won an award for graduate-student teaching sponsored by the American Council of Teachers of Russian (ACTR). The ACTR Award for Excellence in Teaching Russian at the Post-Secondary Level for Graduate Student Instructors offers national recognition to graduate students who demonstrate excellence in teaching the Russian language, as well as a commitment to the teaching profession.
ACTR wrote the following about Ms. Almuratova:
"Aselle Almuratova, a Ph.D. candidate in Slavic Languages and Literatures at the University of Wisconsin – Madison, is an extraordinarily gifted, dedicated, and creative teacher. At UW-Madison she has taught first- and second-year Russian, including summer intensive courses (which she revised for online teaching), and an introductory intercultural course on Kazakhstan. She has also served as a Teaching Assistant and discussion leader in courses on 19th and 20th century Russian literature. Aselle is firmly committed to inclusive classroom practices that reflect an understanding of her students' perspectives, goals, and needs, and to expanding their awareness and knowledge of the diversity of the Russian-speaking world. This commitment permeates all aspects of Aselle's work: serving as a TA for the course "Russia: An Interdisciplinary Survey," as a Language Program Coordinator in Russkii dom, facilitating meaningful online discussions between advanced students at the University of Wisconsin-Madison and students from Nazarbayev University, creating authentically grounded videos for the next edition of Golosa, and much more. Importantly, Aselle strives to create a sense of community in and out of the classroom for students and colleagues: she supports her students by developing and leading co-curricular activities, and her fellow graduate students through mentoring.

The committee was impressed by Aselle's outstanding contributions in teaching, curricular development, and materials design, especially in DEI, and fully agrees with her nominators that Aselle "will help change our profession for the better as a teacher, scholar, designer of curricular and pedagogical materials, and mentor, helping all of us toward the goal of decolonizing our curricula and better representing the Russophone world."
Congratulations, Aselle!