Our Program
Since its establishment in the 1850s, the German program at the University of Wisconsin–Madison has been one of the leading centers for German studies in North America. The program offers a wide variety of undergraduate and graduate courses on language, literature, culture, linguistics, and German-American studies. The quarterly journal Monatshefte has been published by the program since 1927, offering articles on a range of topics in German literature and culture. UW–Madison is also home to the Max Kade Institute for German-American Studies and the Center for German and European Studies, and the University's libraries are noted for the depth and breadth of their German-language holdings. Since 1990, the program has hosted German Day, which is attended each year by hundreds of middle and high school students from across the state.
WHY STUDY GERMAN?
Studying German opens up a variety of opportunities, not only for personal growth but for professional growth as well. Our graduates go on to pursue a wide variety of careers – in business, public service, health care, law, engineering, information technology, education, and the arts – where a knowledge of German and the cultures of German-speaking Europe is useful. Many German majors are double-majors who easily complete requirements for both majors in four years. German students pursue second majors in the social sciences and humanities, natural sciences (especially majors leading to careers in health care), engineering, and business.
Signature Events in the German Program
Wisconsin Workshop Celebrates 50!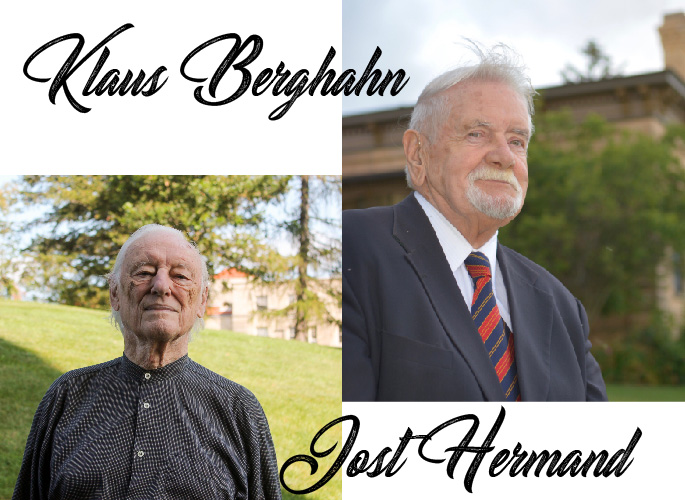 The 50th Wisconsin Workshop took place September 14-17th, 2017 and celebrated two senior emeriti of the UW German program, Prof. Jost Hermand, who co-founded the Workshop in 1969, and Prof. Klaus Berghahn, who created the Center for German and European Studies in 1998, now in its twentieth year.   A listing of all 50 events can be found here.
Published proceedings of the Wisconsin Workshops from 1969 until 1991 are available through the open access UW Digital Library Collections.
51st Wisconsin Workshop, Rhythms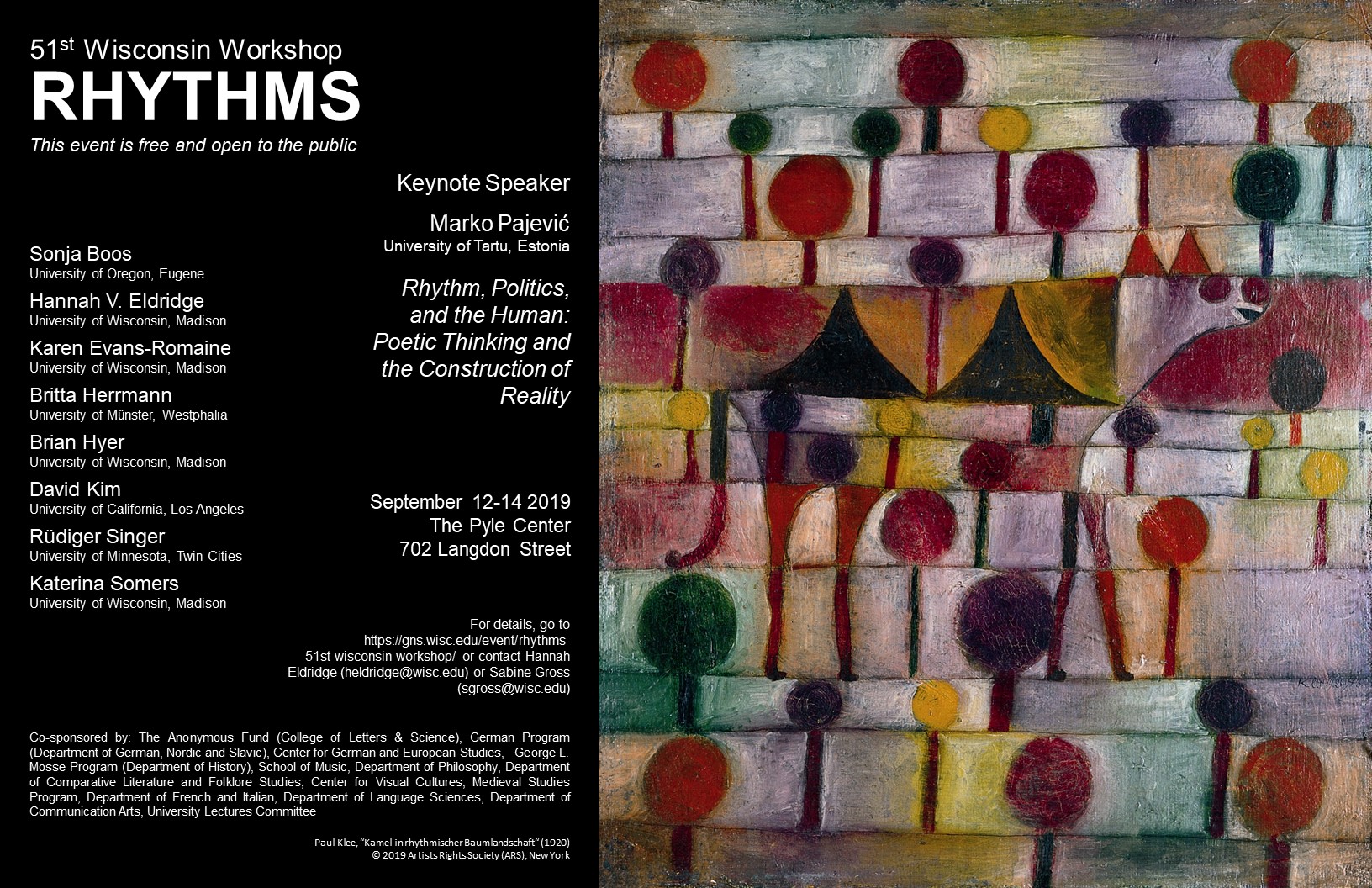 Rhythm is one of the most fundamental human experiences. In September 2019, the 51st Wisconsin Workshop brought together scholars for a stimulating discussion of the phenomenon of "rhythm" in the literary and social sciences and the arts, historical and current, ranging from 9th-century German texts to music and graphic novels.
Spring 2017 Play a Success
In Spring 2017 the German graduate students performed Biedermann und die Brandstifter (Herr Bidermann and the Arsonists), by von Max Frisch.  The play was directed by  guest director, Andreas Neckritz, a German Actor and Director.
German Program News
The Karpat Scholarship provides awards to selected students who take Turkish Language courses. The scholarship offers $500 to each recipient in their first year of Turkish Language instruction at UW-Madison, and $1,000 to each recipient …
When you give you fuel our research, support our students, & more!
Newsletters
To see past newsletters click here.