WHEN YOU GIVE YOU FUEL OUR RESEARCH, SUPPORT OUR STUDENTS, & MORE!
Signature Events in the German Program
Wisconsin Workshop Celebrates 50!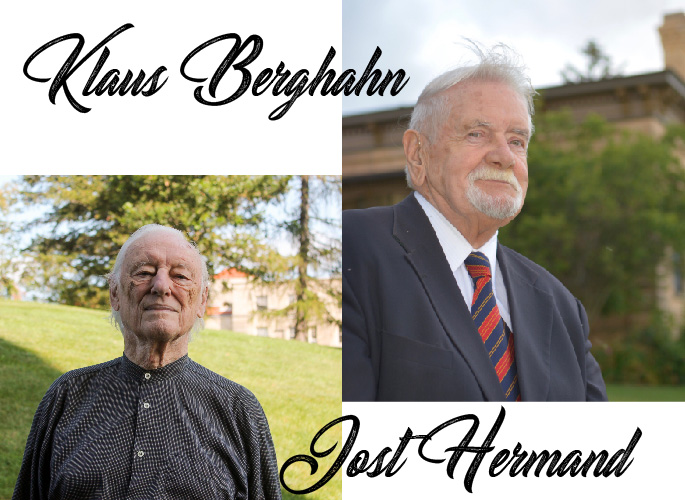 The 50th Wisconsin Workshop took place September 14-17th, 2017 and celebrated two senior emeriti of the UW German program, Prof. Jost Hermand, who co-founded the Workshop in 1969, and Prof. Klaus Berghahn, who created the Center for German and European Studies in 1998, now in its twentieth year.   A listing of all 50 events can be found here.
Published proceedings of the Wisconsin Workshops from 1969 until 1991 are available through the open access UW Digital Library Collections.
51st Wisconsin Workshop, Rhythms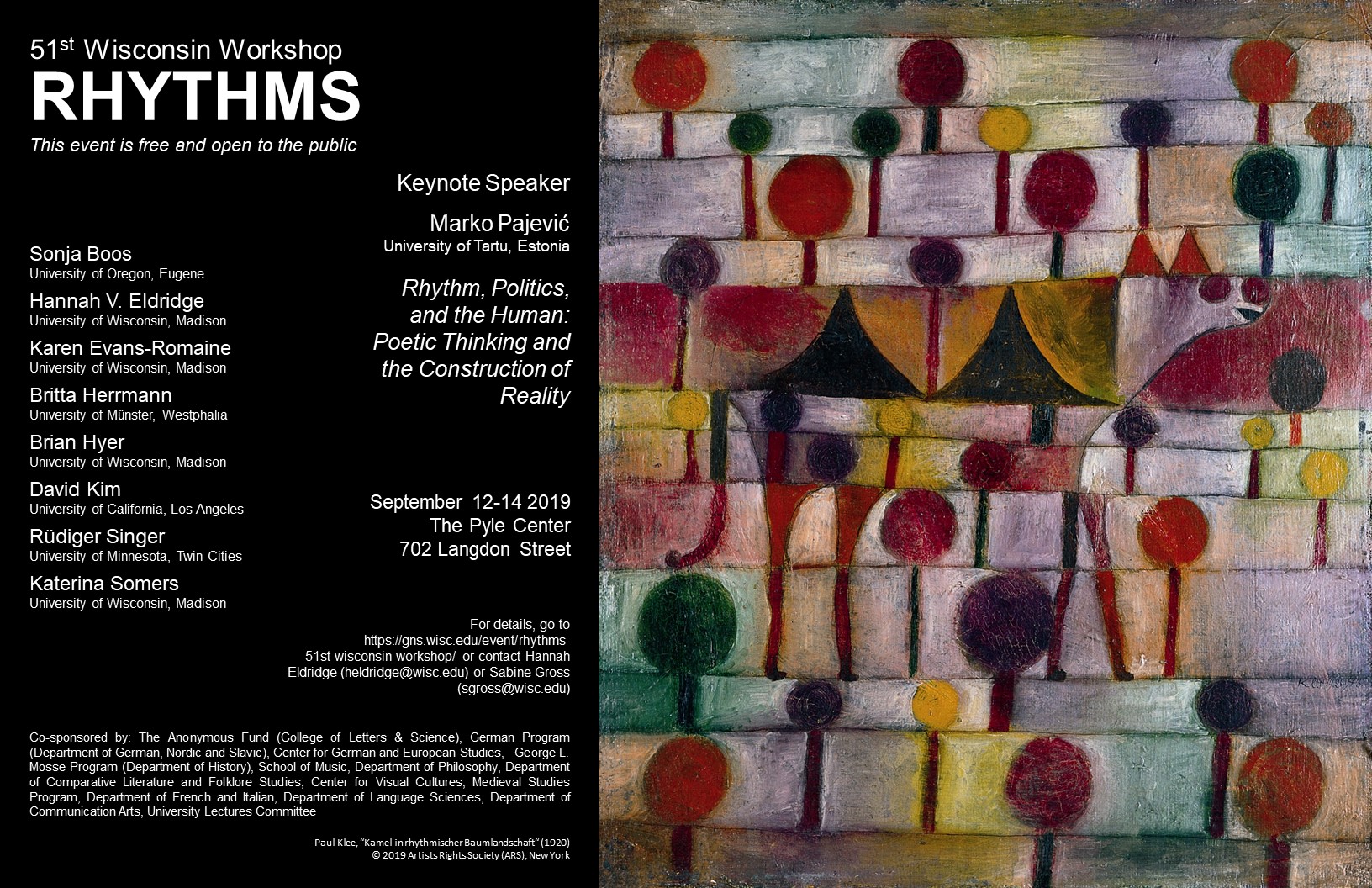 Rhythm is one of the most fundamental human experiences. In September 2019, the 51st Wisconsin Workshop brought together scholars for a stimulating discussion of the phenomenon of "rhythm" in the literary and social sciences and the arts, historical and current, ranging from 9th-century German texts to music and graphic novels.
Spring 2017 Play a Success
In Spring 2017 the German graduate students performed Biedermann und die Brandstifter (Herr Bidermann and the Arsonists), by von Max Frisch.  The play was directed by  guest director, Andreas Neckritz, a German Actor and Director.
German Program News
Emily Janicik is a rising senior majoring in Economics and German with Honors in the Liberal Arts. She is writing her senior thesis in collaboration with Professor B. Venkat Mani titled "Xenophobic Policies in the Name of Gratitude: Refugee Experiences with the German and Austrian Governments".