Claus Elholm Andersen
Nordic
Assistant Professor
Office Number: 1302 Van Hise Hall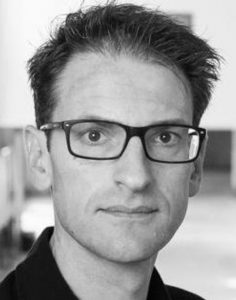 ---
Language(s): Danish, though I am currently working on the Norwegian author Karl Ove Knausgård.
Research/Language Interests: In my research, I am mainly interested in the novel and in questions of fiction and fictionality: What it is, how it works, and what it implies. My current work focuses on contemporary Scandinavian literature, but I have also written about The Modern Breakthrough in Scandinavian literature, about Kierkegaard and irony, and about the crime novels of Stieg Larson. In 2018, I co-edited (with Dag Heede and Stig Olsen) a special issue of Spring on the Danish author Helle Helle. I have also edited and co-edited two-volumes on Karl Ove Knausgård's My Struggle (one, forthcoming as a special issue of Scandinavian Studies, with Dean Krouk), and I currently work on a book-length project called Reading My Struggle.
About Me: I am the Paul and Renate Madsen Assistant Professor of Scandinavian Studies. I joined the department in 2017, coming to Madison from the University of Helsinki where I also received my Ph.D. in 2015. In addition to my scholarly work, I have been a book critic and columnist for the newspaper Hufvudsstadsbladet in Finland since 2013. Through the Badger Talks Program, I have given numerous talks around Wisconsin on hygge and happiness.
Education:
• University of Helsinki, Ph.D. (2015)
• University of Copenhagen, Cand.mag. (1999)
• University of Copenhagen, BA (2006)
In January 2018, Professor Andersen was interviewed by Fox6 News.
Click  to learn about Hygge, the concept of 'pleasant togetherness'.