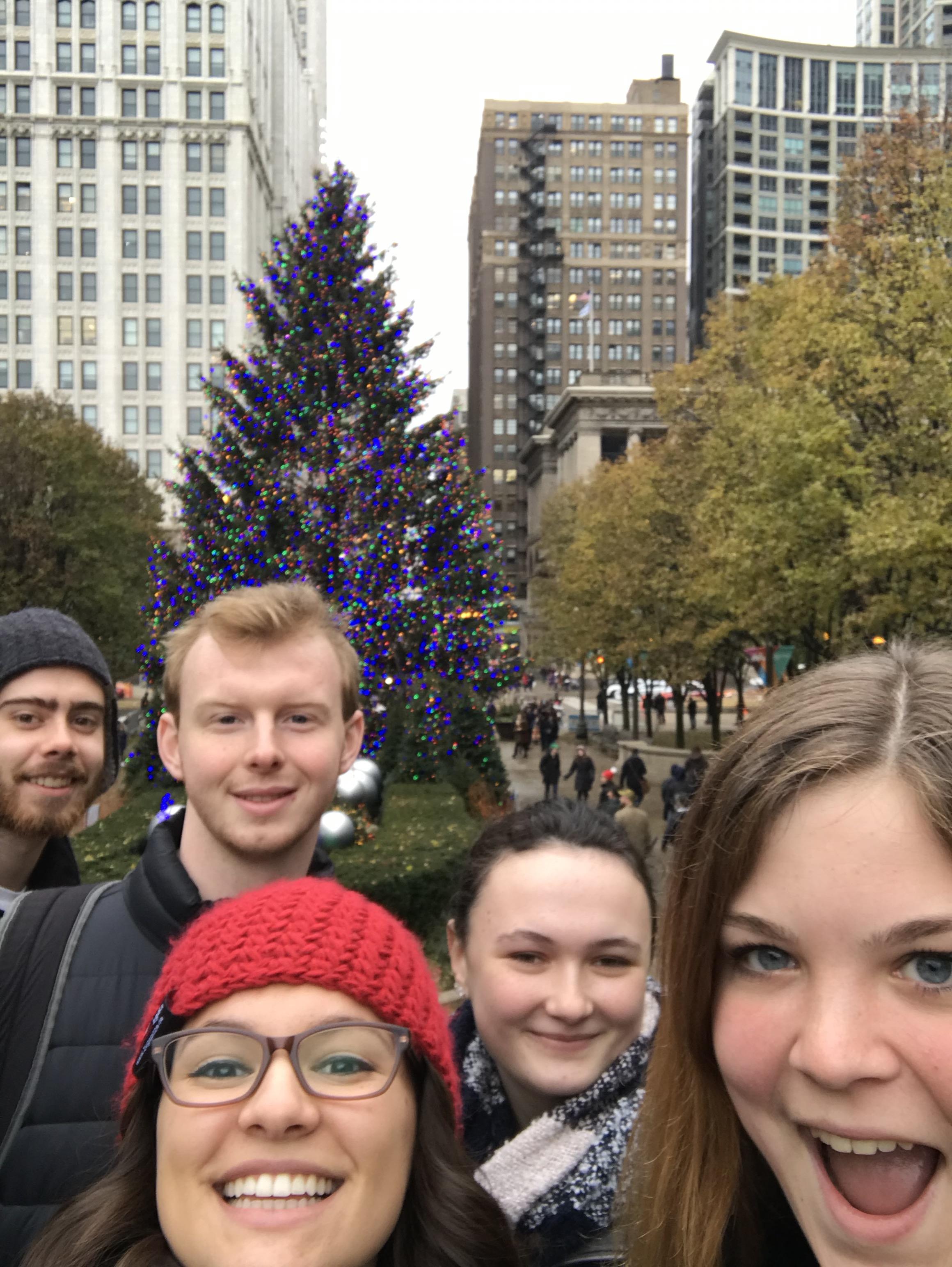 It's December therefore Stocki's are getting in the holiday spirit! This past Saturday a small group of us headed down to Chicago to visit the Christkindlmarket. If you aren't familiar as to what a Christkindlmarket is, it's a german Christmas market that are filled with handmade gifts. The vendors come from all over Germany and even different parts of the world! In addition to gifts is an immense amount of amazing food and drinks. From apple strudel, bratwurst, potato pancakes, Glühwein, and decadent hot cocoa-the Christmas market is a great way to get a small taste of Germany at Christmas time.
In addition to visiting the market, we checked off a few Chicago traditions as well. Sophia, although has been to Chicago before had never had deep dish pizza! So as soon as we got there, we took a trip to Uno's pizzeria. Sophia said it was two thumbs-up! After, we took a trip down Michigan Ave. and ended up at the Water Tower Place. Here is when I found out Adam had never had Garret's Popcorn! So naturally, we got some of that as well. If you have never had it before and enjoy popcorn, please try out Garret's.
Outside of it raining most of the day, it was still an enjoyable (apparently food packed) day!