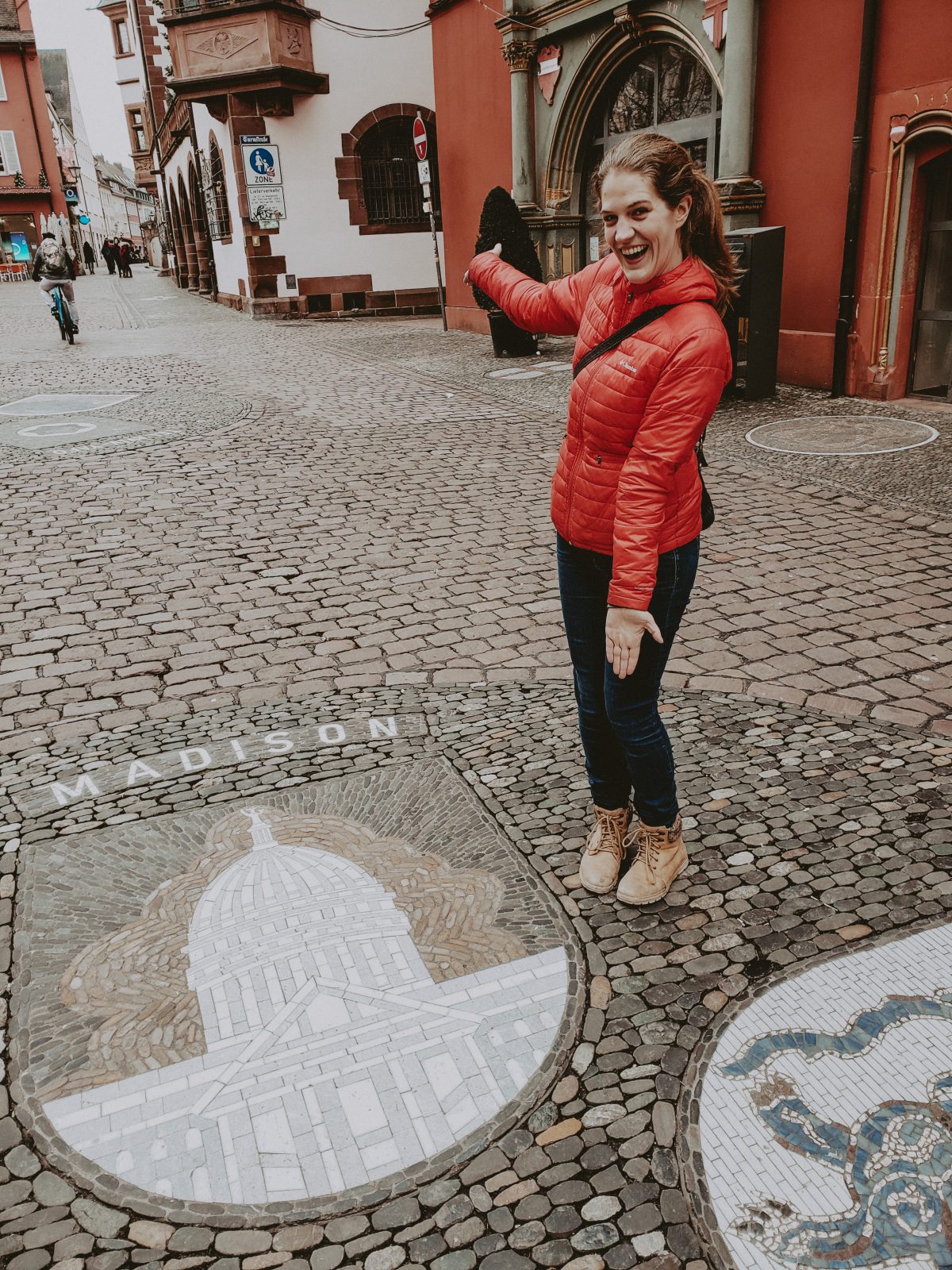 When did you graduate and with what degrees?
I graduated in 2012 with a Bachelor's Degree in German, French and International Studies and a Certificate in European Studies and in 2015 with a Masters in French and International Education.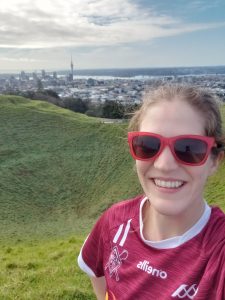 What are you doing now?
I am a Career Development Manager at a business school in Berlin, Germany. I work in student advising, corporate relations and event coordination.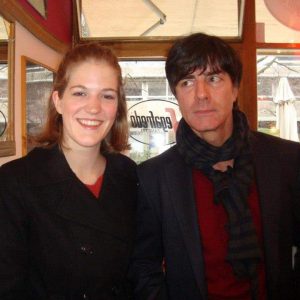 Do you have any memories about the department that have stuck with you?
Where to start, I have so many! I lived on and then coordinated Stockwerk Deutsch for 2.5 years total. As Stockis we always did a variety of activities (sports, cooking, movies). We even organized activities like canoe trips and meals with the Scandinavian and Russian houses. My favorite activity was the annual trip to the Christkindlmarkt in Chicago; it was fun helping Stockis experience one of my favorite traditions from Germany and it was a nice study break before finals!
I also studied abroad through the Academic Year in Freiburg. That year had a huge impact on my personal and professional life. I met some of my best friends, learned more about Germany (including my current hometown) through classes and travel, and discovered my career path in higher education.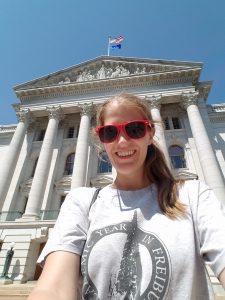 My experiences inspired me to co-found the US chapter of the Academic Year in Freiburg Alumni Association to help alumni stay connected with each other and to support current/future AYF students.