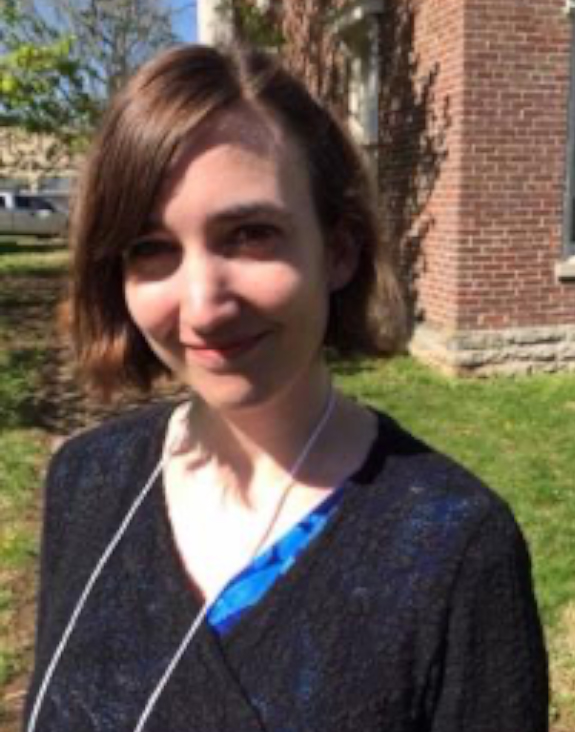 GNS+ welcomes one of our newest lecturers Melissa Sheedy. Melissa received her Ph.D. from the University of Wisconsin–Madison. In and outside of the classroom, she is always ready to talk about Romanticism, fairytales, GDR and post-GDR literature, feminist ecocriticism, and her cats.
What language/fields of study do you work in?
I am in German Studies, and my research focuses primarily on influences of the 19th century on contemporary literature and culture. A lot of what I do centers around fairytales, but I am also fascinated by German Romanticism and the ways in which the Romantics wrote and thought about nature, gender, violence, and even what it means to be human.
What first drew you to language studies?
My dad was stationed in Bamberg, Germany when I was born, and the way he talked about the country and the people made it irresistible to me. My first German class in high school was like an enchanted doorway that I walked through and never looked back.
 Describe any teaching or research that you do that is interdisciplinary (e.g., working with scholars in other departments/disciplines).
I am particularly excited to be a part of GNS+ because of the opportunities for interdisciplinary work in the department and on campus. I studied Russian for several years and completed my Ph.D. minor in Slavic Studies here at UW, where I found a lot of productive avenues for research. One area of my studies that intersects particularly well between these fields is the former GDR, which produced some truly fascinating literature and cinema (particularly in the realm of fairytales!) As far as fairytales go, I am also really looking forward to collaborations with Folklore here at GNS+, and I am excited to continue exploring the Grimm tradition through a global context, with an eye to gender, race, class, and the environment.
 What is the most memorable experience you've had as a result of studying language?
Oh gosh, it's really hard to pick just one! From writing and performing plays in the park in high school German class, to studying in Russia, to taking Gothic right here at UW-Madison. I keep all of this in mind every time I step into the (virtual) classroom, in the hopes that my students will find German as fun and rewarding as I did.
What is your favorite word (non-English) and why/what does it mean?
Katze / кошка (cat). Easy German asked me that same question during their trip to Santa Barbara, and it was the first thing to come to mind: https://www.youtube.com/watch?v=QZC5VTwYCLw
In a world of absolutely magical verbal creations like Eichhörnchen, Tintenfische and негулянья под луной, it's tough to pick just one word, but cats are always an automatic win in my book.
 If you could say one thing to a student considering language studies what would it be?
Go for it!! I could go on and on about the opportunities—both personal and professional—that are associated with learning a second language, but the experience itself in class can be so indescribably rich. Language classes are often the ones in which students feel the most comfortable and feel the most like they are part of a real community, just because these groups tend to be smaller and more closely-knit. German is for everybody, and the humanities are for everybody – learn how to "meow" as many different ways as you can!