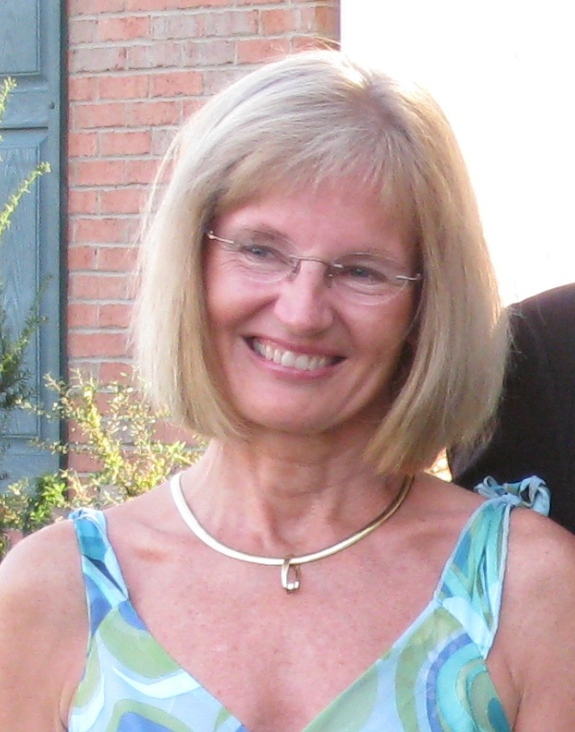 It is difficult to imagine Scandinavian Studies at UW–Madison without Nete Schmidt. But that, nevertheless, is what we have to do as she announced that she will retire at the end of this academic year.
Dr. Schmidt—or Nete as she is known by most everyone—came to UW–Madison 23 years ago as visiting lecturer in Danish. Quickly, she made her mark and become an indispensable part of what was then the Department of Scandinavian Studies. After her tenure as a visiting lecturer, the department convinced the dean to let her stay.
Nete is an engaged and beloved teacher of Danish and Scandinavian Studies. Students flock to her classes and are eager to return whether it is a class on Scandinavian science fiction, feminism, or the Danish language. Her door in Van Hise is always open—and you rarely walk by without seeing Nete engaged in conversation with a student. 
Throughout her years at UW, Nete has taught more than 3,400 students and impacted just as many lives. Students speak in unison about her engagement and enthusiasm. She encourages her students to strive for more and has always gone out of her way to find new and exciting ways to engage the students.
While it is impossible to capture Nete's enormous influence on her students in just a few words, it is equally hard to describe her extraordinary service to the university and the community. She served as the undergraduate advisor for two decades, promoted Danish and Scandinavian studies across campus, worked with international students as an activities coordinator for the Scan Design Foundation, and gave numerous talks to campus organizations and across the state. In addition, she has invited and organized visits from an impressive list of Danish authors and academics—many of whom also get to visit the book club that she has spearheaded for 12 years in addition to their campus visit.
To me, the hardest thing about losing Nete as a colleague is in daily life in the department. Every morning, she would step out of the elevator with a big smile on her face and a loud "Good morning" in Danish. And that always made my day just a little better. 
I could sing Nete's praises from here to eternity. I have known her for more than two decades—and there is not a single thing I have not seen her able to do and impressively so. She has inspired me—and continues to do so. She is encouraging and she always has a good, pragmatic solution to any problem that might arise. And with the many projects and work she takes on, I know I am not alone in wondering how she manages it all.
While Nete will be able to spend more time on projects and grandchildren, Van Hise will feel a bit emptier without her. The university will miss her dedication and hard work. The students will miss her enthusiasm and skills. We will miss her engagement and ideas. And I will miss her being around every day.
Author: Claus Elholm Andersen