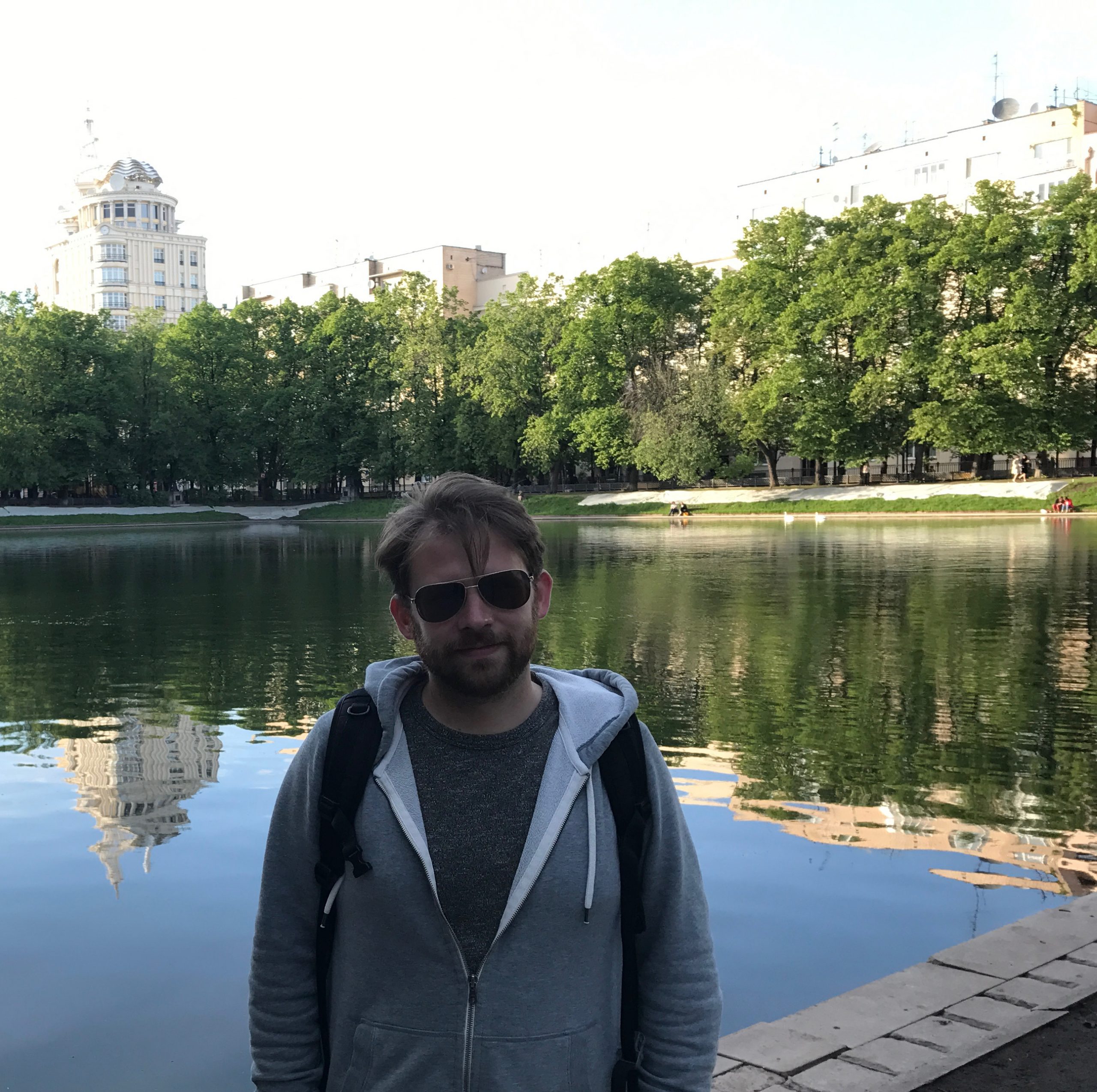 Slavic Studies congratulates Zach Rewinski, who recently defended his dissertation, which is titled "Avant-Garde Historians: Poetic Experiments in Factography for the Ten-Year Anniversary of the October Revolution." We interviewed Zach to find out more about his topic.
---
What's your dissertation about? Please give us the elevator pitch. 
My dissertation is about narrative poems (poemy) written by Nikolai Aseev and Vladimir Mayakovsky in commemoration of the ten-year anniversary of the October Revolution, celebrated in 1927. Sergei Eisenstein and Grigorii Aleksandrov's made the film October for this same anniversary. They were commissioned to make the film, though, while Aseev and Mayakovsky had a sort of competition among themselves about who could write the better work for the anniversary. The result for Aseev was Semyon Proskakov, which he based on reminiscences of a miner-turned-Bolshevik partisan in the Civil War, and Mayakovsky's was Khorosho!, an expansive take on 1917 and the decade that followed. Both poets wrote these works as experiments with theories of factography, literature of fact, and the social commission developed by the Left Front of Arts (Lef), which at the same time remained constant attack from competing literary groups. The dissertation examines Aseev and Mayakovsky's anniversary poemy in the overlapping contexts of the anniversary celebration, Lef's theoretical innovations, and the broader cultural debates of 1927.
How did you come to this topic? 
This topic developed from my interests in early Soviet poetry, Russian revolutionary history, and their intersections. I started looking at poetry of the 1920s on revolutionary-historical topics and eventually honed the focus to 1927, the ten-year anniversary of the October Revolution, and the avant-garde. We often look at literary history in terms of change over time, but every individual historical moment is messy, contradictory, and unresolved. The further I read into this project, the more the idea of disentangling a specific historical moment fascinated me.
What's next for you as a new PhD? 
This fall I begin my third year at Colorado State University. I'll be teaching a variety of language and culture courses, some that I have taught before, some that are new to me, and I'm looking forward to returning to the classroom. While I develop my dissertation into a book-length synchronous study of the literature and literary culture of 1927, I also will pivot toward research with a strong ecological focus.