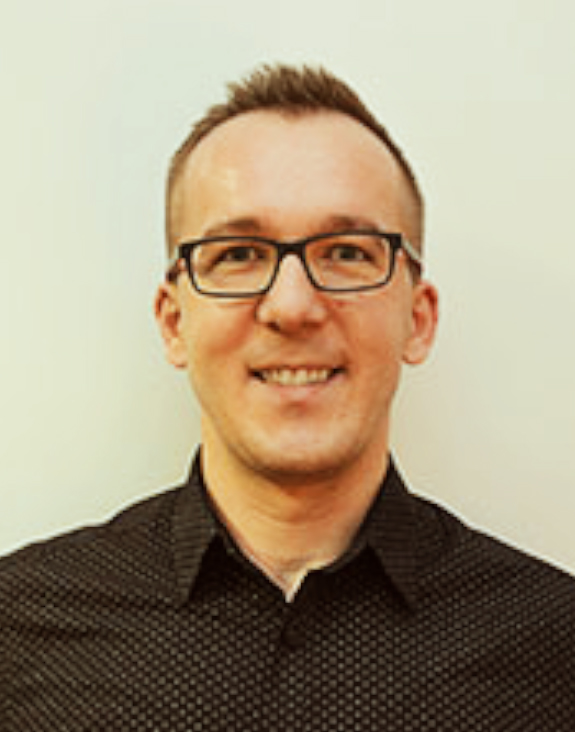 Polish lecturer talks Polish migration course, teaching Polish on podcast
Krzysztof Borowski, Slavic Studies' new Polish lecturer, was recently featured in a popular Polish-language podcast about life in America called Ameryka i ja (America and Me). In the interview, Krzysztof discusses his new course "Migrant Nation: The Polish-American Cultural Experience," teaching Polish online during the COVID-19 pandemic, and his professional journey from Poland to Madison, Wisconsin.
Speaking to the podcast host and RMF Classic journalist Lidia Krawczuk, Krzysztof reveals how he came up with the idea for his Polish migration in culture course.
"Since Polish migration to Americas is a process that has been ongoing for decades and centuries, I thought that designing a course combining literary texts with historical and sociological readings would make for an interesting proposition for students, especially given the fact that percentage-wise, Wisconsin has the largest population with Polish ancestry in the United States."
Asked about the students in his course, Krzysztof said that there is a good mix of students with Polish heritage and those who don't have a direct connection to Poland.
"There are, of course, students with Polish heritage. There are also those who aren't of Polish origin but took this course because they are interested in migration, or because their roots go back to a nearby region, and they realized this course would allow them to better understand their own family's history. Of course, I'm very happy about that because if we can get a new person interested in Poland and all things Polish it's a victory for me and the whole UW–Madison Polish Studies Program."
In the interview, he also reflects on the switch to online teaching and how that is affecting his introductory Polish-language course this semester.
"After the switch to remote teaching, I had to sit down and reflect on how to teach my Polish language class online. After we switched to teaching via Zoom, I had to adjust to the new circumstances and see how students react to certain activities or exercises. Breakout rooms where you can assign several people to a separate room to work together are one of the Zoom functions that proved very helpful. In my case, this has worked very well, and, from what I have noticed, students are active all the time and work on the tasks assigned to them."
Krzysztof also pointed out to listeners that the UW–Madison Slavic department started as the Department of Polish in the mid-1930s.
The full, one-hour interview in Polish is now available on the RMF Classic website: https://www.rmfclassic.pl/podcasty/Ameryka-i-ja-Lidia-Krawczuk,58,5584.html.