James P. Leary
Scandinavian Studies
Emeritus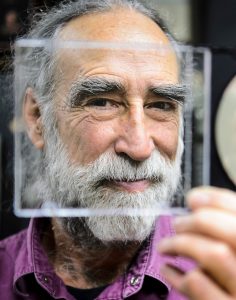 ---
Language(s): Mixed-languages and "stage dialect" of Germanic, Nordic, and Slavic immigrants to North America.
Research/Language Interests: Folklore, social history, and cultural pluralism of diverse peoples in the Upper Midwest.
About: Jim Leary is a folklorist whose ethnographic and historical research concerns the cultural traditions of diverse peoples in America's Upper Midwest, with a particular emphasis on Germanic, Nordic, and Slavic folklore in the region and in relation to respective Old Country cultural hearths. In addition to publishing books and essays, Leary has worked as a public folklorist since the 1970s, transforming research into a range of publicly accessible, collaborative  productions that include folklife festivals, documentary sound recordings, films, public radio programs, museum exhibits, and websites. In 2001 Leary co-founded the Center for the Study of Upper Midwestern Cultures, and with Joseph Salmons he co-edits the Languages and Folklore of the Upper Midwest series for University of Wisconsin Press. Leary is a fellow of American Folklore Society and of the Wisconsin Academy for Sciences, Arts, and Letters.
Website: Center for the Study of Upper Midwestern Cultures and Languages and Folklore of the Upper Midwest